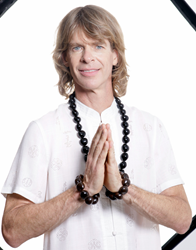 It was a great honor to perform in front of my fellow Mensans at the 2015 Greater Los Angeles Area Mensa gathering.
Los Angeles, CA (PRWEB) February 20, 2015
Gregory Graham has been a member of Mensa for many years; he is an easy-going vegan who is very spiritual, loves meditating and has been happily married for 12 years. Also an award-winning actor/host/screenwriter/director, Graham was recently cast to play the part of Aloysius Benheim in the play "Sister Mary Ignatius Explains It All For You" by Ed You, who played the lead. "It was a great honor to perform in front of my fellow Mensans at the 2015 Greater Los Angeles Area Mensa gathering. I was happy to notice that the audience was laughing a lot, a good sign given that my character provided comic relief for many tense situations in this play," he commented.
He also loves his day job as a real estate broker. "It is a great satisfaction to get my buyers into escrow and to help my sellers find the right buyers for their properties," shared Gregory. "Helping my clients find the home of their dreams is my passion; I fight for them to get them a great deal. If my buyers are financially challenged to handle a remodel once they become the new owners of a property, I even offer to give them some housewarming gift cards valid at home improvement and building supply retailers. This way, they will have a little extra funding to make their new home even more beautiful and comfortable," he added.
In the evening and on weekends, Gregory dedicates himself to his creative passions, namely acting and hosting the "Heavy Metal Greg" show that he created a few years ago. Segments of this show are available on Gregory's YouTube channel "Heavy Metal Greg." The show has won several awards at film festivals such as the IndieFEST and the Accolade Global Film Competition. In it, Gregory interviews famous musicians and always finds the amusing side of an interview, sharing his sense of humor with his audience.
Graham has interviewed members of Guns and Roses, Rob Zombie, Motionless in White, Korn, and Slipknot. The director of photography for the show is Emmy-award-winner Dan Feliz. "Currently, I am working with Dan to put together my most recent music interview clips for new episodes of the show that will air on local TV channels. I do my best to instill a passion for heavy metal and hard rock music in my audience," concluded Gregory.
Gregory Graham is an award-winning actor/screenwriter/director and has been acting since 2000. He has 56 IMDb acting credits and has acted in several movies as well as TV series such as "CSI Miami" and "Trust Me."