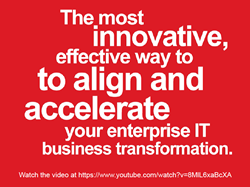 "I've never seen anything like it," said a Global IT Communications Lead at GE. "The Frank IT Change Kit continues to bring complete simplification to our IT project communications. I would never do another IT implementation without it."
Minneapolis, MN (PRWEB) February 23, 2015
Today, Minneapolis-based Frank Change Communications launched its exclusive, new Frank IT Change Kit designed to empower IT project teams, engage employees and accelerate user adoption during enterprise-wide technology implementations.
Industry research continues to report: because of a lack of change management and communications, organizations are not realizing the business benefits and ROI they expect when investing in new enterprise software. The Frank IT Change Kit optimizes technology ROI by efficiently and effectively generating employee transformation during large-scale business transformations.
Since 2005, Minneapolis-based Frank Change Communications has helped guide Fortune 100 organizations such as Cargill, Cox Enterprises, Ecolab, GE, PepsiCo and many others through enterprise IT implementation challenges. Now that best-practice change management and communications expertise is available in cost-effective, productized versions of the Frank IT Change Kit for Enterprise IT, ERP (Enterprise Resource Planning) and HCM (Human Capital Management) implementations.
"The emotional roller-coaster of IT change is the same for people working in organizations of all sizes in all industries," said John Nielson, Frank Co-founder and Managing Partner. "We've helped accelerate IT business transformations in many world-class organizations. Now, we're offering our frank5SM Change Communications Process, 15 change readiness tools and more than 40 fully-editable, change communications tactics through an affordable, easy-to-use, cloud-based portal. Our clients love it because they don't need a degree in organizational development, change management, marketing or design to effectively communicate change and drive new behaviors in their companies."
"I've never seen anything like it," said a Global IT Communications Lead at GE. "The Frank IT Change Kit continues to bring complete simplification to our IT project communications. I would never do another IT implementation without it."
Now available for Enterprise IT, ERP and HCM implementations in a choice of four communication themes, an off-the-shelf Frank IT Change Kit license is available for 10 project-team members for two years for $25k. Each Kit is delivered via a password-protected, cloud-based site and includes access to an inline editing, team collaboration and archive system. Custom kits are also available.
"Compared to the millions of dollars companies invest in new business systems and the cost of consultants to configure them," summarized Nielson, "the Frank IT Change Kit is a small investment that pays big dividends in the number-one success factor of any business transformation: engaged employees."
Additional information
Full details on the off-the-shelf and custom versions of the Frank IT Change Kit are available at
http://areyoufrank.com/ITChangeKit
Learn how Frank IT Change Kits rescue business transformations lost in translation during the next frankLIVE webinar on March 10 at 10 am CST. Information and registration at http://areyoufrank.com/frankLIVE
Free download of Frank's Top 10 IT Change Activation Tools at http://areyoufrank.com/Top10
About Frank Change Communications
In 2005, Frank was created to bring a unique, action-oriented, "frank" approach to a fill a void and significant need when it comes to creative and successful enterprise IT change activation. The Frank team consists of marketing, change and technology experts who bring rich experience from diverse industries: creative leaders who've built external advertising campaigns for some of the most powerful brands in the world; event facilitators who have backgrounds in performing arts; business development professionals who bring employee engagement experience from global change management firms; technology developers who keep the Frank IT Kit vision to life every day. The result is a fresh take on one of the most important investments an organization will make: its enterprise IT business transformation.
###