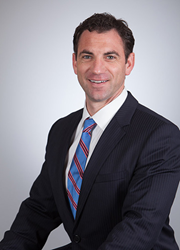 SUDBURY, Mass. (PRWEB) February 23, 2015
Green Light Consulting owner Chris Noon recently announced that he has joined PLANET, a professional lawncare network and national trade association, as a consultant for more than 100,000 other landscape and lawncare industry professionals. PLANET's members aim to create green living spaces for communities across the country, and Noon brings years of experience as a motivational speaker and consultant to his new role as a landscaping consultant for the organization.
In 2002, Noon used his expertise in marketing combined with his entrepreneurial instincts to begin his first full-service landscaping company. The company later reached $2.5 million in revenue. In 2009, Noon and his brother founded Noon Turf Care, an innovative, Internet-based lawn and tree care startup company.
Noon also used his skills to develop "One Step Sales," a system of unique sales and marketing techniques that made the company incredibly profitable. He then launched Green Light Consulting firm, which helps entrepreneurs in one-step sales systems, direct response marketing and other areas. Because of his endeavors, Noon also received a number of national accolades, including Fastest Growing Company awards from Inc. magazine and a Most Innovative Company award from Lawn and Landscape magazine.
Through his partnership with PLANET, Noon will also bring these techniques to other lawncare industry professionals. He will provide consulting services to help them maintain the highest standards in forward-thinking business strategy, train them in direct response marketing and show them how to become more profitable. Noon will also encourage the group's members to develop healthy living spaces and maintain green lawncare practices, true to PLANET's overarching mission.
Chris Noon is a motivational speaker, entrepreneur and national magazine columnist based in Marlborough, Massachusetts. He is also the founder of the Green Light Consulting firm. Noon earned a B.A. in Communications from Seton Hall University and recently completed Unit I of the Harvard Business School OPM Program.