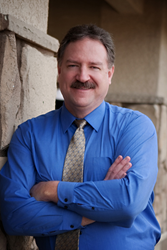 San Luis Obispo, CA (PRWEB) February 20, 2015
Michael Colleran, DDS encourages patients in San Luis Obispo, CA to celebrate American Heart Month this February by learning about risks for heart disease, such as tobacco use, a sedentary lifestyle and periodontal disease. Researchers recently discovered that gum disease and heart disease are linked through bacteria that are present in both infected gums and clogged carotid arteries. Many conditions leading to heart disease have no symptoms, but bleeding or tender gums could be an indication that an individual's heart is at risk.
Some behaviors make periodontal disease more likely, but poor oral hygiene is the biggest indicator that a person in San Luis Obispo, CA will develop plaque around the base of teeth. Plaque forms from a combination of bacteria and food acid. When it hardens into calculus below the gum line, the sensitive tissues often become infected. While the cause and effect relationship between bacteria that cause gum disease and heart disease is not clear, Dr. Colleran urges individuals to lower risk factors for both. A healthy diet, a cessation of tobacco use and good oral hygiene are effective tactics to prevent bacteria build-up in the mouth and in the arteries.
If an individual notices redness, tenderness or bleeding of the gums, it is critical to visit a dentist right away to prevent the more serious issues associated with gum disease. Dr. Colleran treats gum disease with a revolutionary dental procedure known as the LANAP® protocol. Using the PerioLase® MVP-7™ laser, Dr. Colleran targets bacteria below the gum line. This instrument destroys bacteria and infection, but does not harm healthy tissue. An ultrasonic tool removes calculus on the roots of teeth, and then Dr. Colleran uses the laser to cauterize the area and stimulate new tissue growth. This FDA-cleared procedure causes less pain and trauma than traditional treatments.
American Heart Month is an ideal time to learn more about the connection between the gums and the heart. Individuals in San Luis Obispo, CA concerned about heart health and periodontal disease can take the first step in eliminating risk factors by scheduling an appointment with Dr. Colleran. More information about his practice and the LANAP® protocol is available on his website.
About the Doctor
Michael Colleran is a general dentist offering personalized dental care for San Luis Obispo, CA patients since 2002. Dr. Colleran attended Cal Poly, San Luis Obispo for his undergraduate studies and University of the Pacific, School of Dentistry in San Francisco for his professional training. He is part of one percent of dental professionals providing the LANAP® FDA cleared laser procedure for gum disease treatment. Dr. Colleran is a nationally renowned dental author and lecturer and an expert on laser dentistry. To learn more about Michael Colleran, DDS and his dental services visit his website at http://www.slotownsmiles.com and call (805) 543-0814.