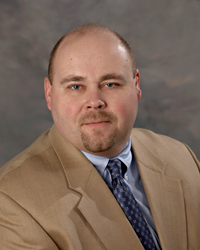 Contacting an expert disability representative like Allsup could be important to helping you decide how to handle your SSDI appeal, including which type of hearing to request.
Belleville, IL (PRWEB) February 24, 2015
Many people who apply for Social Security Disability Insurance (SSDI) benefits often wonder if they should agree to a video hearing with an administrative law judge (ALJ), according to Allsup, the nation's premier disability representation company. People seeking their SSDI benefits are likely to have more questions as the number of video hearings grows this year.
"It's common to have some anxieties about getting ready for a Social Security disability hearing," said David Bueltemann, Allsup manager of senior claimant representatives. "You often have to decide either to attend a video hearing or an in-person hearing for SSDI benefits."
In fiscal year 2014, there were 171,475 video hearings, according to data from the Social Security Administration (SSA). This was about 28 percent of total hearings when comparing the number of in-person hearings with the number of video hearings. The SSA has said it plans to increase video hearings with a goal of 30 percent in fiscal year 2015.
"If you decide to file an appeal for your SSDI claim, then you probably will have to make a decision about attending a video hearing or going before an ALJ in person," Bueltemann explained. "Contacting an expert disability representative like Allsup could be important to helping you decide how to handle your SSDI appeal, including which type of hearing to request."
SSDI is a federally mandated insurance program that provides monthly income to people under full retirement age (65-67) with a severe disability lasting at least 12 months or a terminal condition. To apply for SSDI benefits, someone must be unable to work. SSDI is funded by FICA payroll taxes paid by workers and their employers.
SSDI applicants generally reach the hearing level after their initial application is denied and, in most states, after the claim is denied a second time during reconsideration. Most hearings are held in person with an ALJ.
Getting Help For A Social Security Disability Hearing
A video hearing may be more convenient for SSDI claimants who live in a remote area, Bueltemann said.
"Saving both time and the costs of travel can be good reasons to participate in a video hearing, but it may be important for you to meet with an ALJ in person to provide evidence that supports your SSDI claim for benefits," Bueltemann added.
About 3 out of 4 people who apply for SSDI benefits have a representative when they reach the hearing level. An SSDI representative like Allsup can help provide guidance on what to expect and, during the hearing, can outline important factors for the judge. For example, an SSDI representative can point out critical medical information or specific documentation that was not available at earlier stages of claims review.
Click here to learn more about filing a Social Security disability appeal. Find more information about the benefits of a representative on http://www.Allsup.com.
Click here to reach an easy, online form and free evaluation of SSDI eligibility with an Allsup SSDI specialist.
ABOUT ALLSUP
Allsup is a nationwide provider of Social Security disability, veterans disability appeal, exchange plan and Medicare services for individuals, employers and insurance carriers. Allsup professionals deliver specialized services supporting people with disabilities and seniors so they may lead lives that are as financially secure and as healthy as possible. Founded in 1984, the company is based in Belleville, Illinois, near St. Louis. For more information, go to http://www.Allsup.com or visit Allsup on Facebook at http://www.facebook.com/Allsupinc.