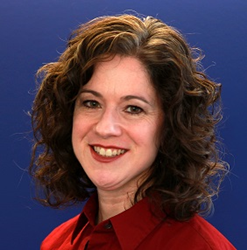 Chicago, IL (PRWEB) February 20, 2015
cleverbridge, a global full-service ecommerce provider for software and cloud companies, announces its human resources director, Johanna Aiken, will participate in Illinois Technology Association's (ITA) "Taking the Lead: Professional Development for Managers" panel discussion. The event will be held Feb. 24 at TechNexus in Chicago and will focus on how to improve one's management style, team communications and personal career success.
Aiken will take part in the panel discussion from 9:00 – 11:00 a.m. and will be joined by Tom Gimbel, CEO of LaSalle Network; Jennifer Westropp, manager, learning and development of kCura; Tammy Seibert, global talent of Morningstar; and moderator Kevin Carlson, former CEO of Brill Street + Company. With professional development at the forefront of effective employee retention efforts, the event will provide ideas and best practices, share issues and actions, and give attendees improved understanding of how to approach improving support for new managers.
Ms. Aiken has over 15 years of human resources experience in strategic development, employee relations, organizational change, training and development and recruiting. She is currently the director, human resources at cleverbridge, where she joined in 2011 to create and develop the human resources department from the ground up. Prior to cleverbridge, Aiken was the regional manager of human resources at FTI Consulting, with its strategic communications division.
For more information on the ITA event, visit http://www.illinoistech.org/events/development-for-managers. To learn more about cleverbridge, please contact inquiry(at)cleverbridge(dot)com or visit http://www.cleverbridge.com.
About cleverbridge
cleverbridge is a proven leader in ecommerce technology, services and expertise for global software and cloud companies that serve consumers and businesses. For more than 300 clients – including Avira, Corel, Dell, Malwarebytes and Parallels – cleverbridge is a true extension of their teams, understanding each client's billing models, markets, channels and specific ecommerce requirements. cleverbridge provides an unsurpassed customer experience so that clients can strategically leverage ecommerce to effectively build customer relationships and generate more revenue. Headquartered in Cologne, Germany, cleverbridge has offices in Chicago, San Francisco and Tokyo. For more information, visit http://www.cleverbridge.com.