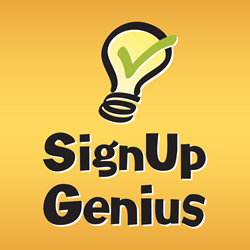 Focused to drive growth with business users.
CHARLOTTE, N.C. (PRWEB) February 23, 2015
Business North Carolina recognizes SignUpGenius, the leading online sign up service, as an NCtrend in its February issue.
"BNC has been writing about interesting businesses and people in North Carolina every month since 1982. We try to feature those with particularly interesting characteristics or strategies," said David Mildenberg, Editor of Business North Carolina.
SignUpGenius is successfully growing its paid user base with the addition of options like SignUpGenius Payments and SignUpGenius Pro, which add useful features to the site's basic free service.
As companies continue to streamline responsibilities, online and automated services are gaining appeal. Leading travel website, TripAdvisor, manages and schedules its popular employee perks through SignUpGenius, freeing up valuable time for a benefits specialist.
"We've been very happy with the rapid growth in usage among families and nonprofits," noted SignUpGenius Creator and CEO Dan Rutledge. "Now, we are focused to drive growth in 2015 with business users."
Read the full article here http://www.businessnc.com/articles/2015-02/nctrend-organizing-principal-category/
About SignUpGenius
SignUpGenius simplifies the process of coordinating events and people by providing online sign ups for non-profits, schools, sports, churches, families, colleges, businesses, and organizations. By enabling up to 7 million unique visitors per month to sign up for tasks online, SignUpGenius has done away with the need for paper sign ups, "reply all" emails, and phone trees.
SignUpGenius on Facebook: http://www.facebook.com/SignUpGenius
SignUpGenius on Twitter: http://www.twitter.com/SignUpGenius
Contact SignUpGenius: press(at)signupgenius(dot)com