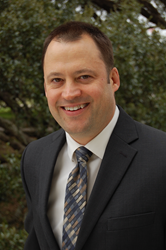 "We are extremely pleased to have Mark formally assume this critical leadership role," said Mike Brannigan, COO of The Suddath Companies.
Jacksonville, FL (PRWEB) February 20, 2015
Suddath Workplace Solutions, a full-service business move management provider and office moving company, is pleased to announce the formal appointment of Mark Scullion as president of the wholly owned subsidiary of The Suddath Companies. Since 2012, Scullion was serving in both the dual role of managing director of Suddath Workplace Solutions and general manager of the Jacksonville branch of Suddath Relocation Systems. With this promotion, he will be singularly focused on the workplace division to build on the momentum he initially generated to accelerate growth opportunities and expand the local, national, and global markets.
Scullion is a 20-year veteran of the moving and storage industry with high achievement in the areas of operational excellence, customer service management, profitability, personal sales performance and visionary leadership. Since joining Suddath® in March of 2011, Scullion has led the strategic expansion and product development of the workplace business. Under his direction, Suddath has added multiple high-profile global clients and significantly expanded its workplace service offerings to include space planning, office furniture, relocation and furniture management and integrated solutions that combine all of the newly enhanced workplace services.
"We are extremely pleased to have Mark formally assume this critical leadership role for Suddath Workplace Solutions," said Mike Brannigan, executive vice president and chief operating officer of The Suddath Companies, "his experience in this industry and demonstrable record in sales achievement, operational quality and business development fit well with our strategic vision and goals for this business vertical."