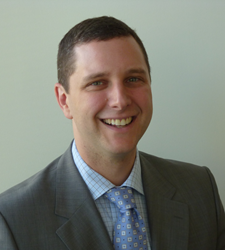 With a strengthening U.S. economy, a weak loonie and low oil prices, we may see a bold move from one or more large U.S. retailers
Toronto, Canada (PRWEB) February 23, 2015
Target's announcement to shut down Canadian operations has created quite a stir in the Canadian retail world. Jeff Howell, partner at Nidea Corporate Real Estate, a leading tenant advisory firm in Toronto, and Toronto affiliate of ITRA Global says, "This will be a very interesting case study of how to pick up the pieces. Certainly there will be winners and losers. It is not every day that 133 big box stores come to the market all at once."
With $5.4 billion in pre-tax losses for fourth quarter 2014, Target failed to produce the same in-store experience in Canada that customers have come to expect in the US locations. Prices were not competitive and selection was limited due to supply chain logistics.
"We were unable to find a realistic scenario that would get Target Canada to profitability until at least 2021," said Brian Cornell, Target Chairman.
133 stores are closing, consisting of 20M SF, with over 17,000 employees losing their jobs. RioCan REIT will be hardest hit with 27 stores at RioCan sites, Target is the REIT's seventh-largest tenant. RioCan says it expects minimal disruptions to rental payments as Target's US parent has generally indemnified leases. Cadillac Fairview, H & R REIT, Ivanhoe Cambridge, and Bentall Kennedy are other Target landlords, as are Morguard, CREIT, First Capital Realty, and Calloway REIT. Mr. Howell quips, "For premium locations, the impact should be workable. Particularly since many of those leases are long term Zellers leases that are well under market rent. Some landlords will be in a position to re-lease space at much higher rates; however suburban locations may be a different story."
So who are the most logical suitors to take over these properties?
"Well, let's start with Loblaws, Metro and Sobeys. We have seen grocery stores get bigger and bigger with their superstore models – certainly they are salivating right now." says Mr. Howell. "I do not see Walmart being a big winner here as they are well saturated in the market already, with many of the same locations as Target. I am most interested in seeing what interest will be expressed by powerful U.S. brands. With a strengthening U.S. economy, a weak loonie and low oil prices, we may see a bold move from one or more large U.S. retailers."
Nidea Corporate Real Estate / ITRA Global, provides innovative real estate solutions exclusively to corporate space users. Nidea does not represent landlords, developers or building owners. It is this unbiased approach that allows them to maintain a clear focus in the development of operating strategies that are formulated and delivered on behalf of their clients.
ITRA Global is an organization of real estate professionals specializing in representing tenants and buyers in the leasing, acquisition and disposition of office, industrial and retail facilities. With coverage in major markets around the world, ITRA Global is one of the largest organizations dedicated to representing tenants and occupiers of commercial real estate. Clients benefit by having an experienced professional as their trusted advisor, providing conflict-free representation with total objectivity.