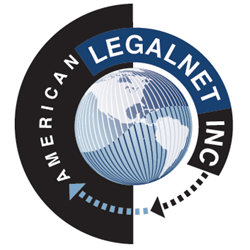 Chicago (PRWEB) February 24, 2015
American LegalNet Inc., the legal industry's leading provider of calendaring and workflow software solutions, today announced the launch of ECF Verify™ at the 14th Annual LMRM Conference in Chicago.
ECF Verify, an electronic case file (CM/ECF) verification service for attorneys, law firms and their clients is based on a subscribed schedule that will scan for any changes in the court dockets that did not generate email notifications from PACER.gov, and will send an alert to the subscribing attorney. By monitoring and delivering undelivered e-mails from PACER.gov, ECF Verify protects firms from the risk of missed court dates and critical information including scheduling times for arguments or change in courtrooms.
"Missing email notifications or docket information from the courts can have significant consequences on the outcome of a case and can expose the firm to the risk of malpractice claims", said Michael Friedman, Managing Attorney at Kasowitz, Benson, Torres & Friedman LLP. "With ECF Verify, firms can have the assurance that they will not miss any court docket information."
"This is an exciting time for ALN. Our success is built on our commitment to delivering workflow solutions that greatly minimize the risks associated with practicing," said Erez Bustan, President and CEO, American LegalNet. "With the addition of ECF Verify, law firms and their clients have a complete workflow solution that addresses the risk management challenges they face."
ALN's flagship calendaring and docketing solution, eDockets, features an extensive national court rules subscription with regional coverage and are written, updated and maintained by a team of in-house, US licensed attorneys. The 1,600+ court rules set incorporates service offsets and local holidays. This mitigates the risks associated with manually calendaring dates, especially in unfamiliar jurisdictions.
In addition to the national court rules coverage, the Docket Direct module automatically adds docket entries and calendars court appearances directly from the court's docket to ensure firms always meet their dates and deadlines. Other features including Attorney Change Utility, Attorney Admissions Tracking, automated reporting and a robust Exchange integration give law firms the safety net they need to address the operational risks and professional liability.
If you are a subscribing attorney to cases on PACER.gov, insure that you receive all ECF notification. To learn more, visit http://www.alncorp.com/ecfverify.
About American LegalNet, Inc:
American LegalNet (ALN) was founded in 1996 and is a trusted partner to law firms, empower them with innovative workflow management technologies that help mitigate risks, increase operational efficiency, and reduce costs so they can focus on their core competencies. Today American LegalNet is the premier provider of Desktop to Courthouse workflow solutions that include eDockets, Docket Direct, Forms WorkFlow, Smart Dockets and eFiling. For more information, visit http://www.alncorp.com.
Media Contact:
Paul Velusamy, Director of Marketing
American LegalNet Inc
818-817-9234
pvelusamy(at)alncorp(dot)com