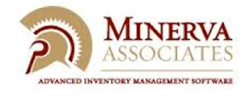 San Diego, Calif. (PRWEB) February 24, 2015
Minerva Associates, delivering world-class warehouse management system software and warehouse control system software, is proud to reveal a change of name for their field-proven inventory management software solutions, announcing AWLview WMS and AWLtek WCS.
"We aim to bring to life our fresh name," said founder Lisa Minerd. "A play on the word "owl," which is the symbol of Minerva, the goddess of wisdom, AWLview WMS and AWLtek WCS have made mythology into a philosophy and strives to emulate the goddess in her wisdom, innovation and appreciation of arts and skills. We have garnered nearly three decades worth of experience in developing mission-critical software for the supply chain industry. With the most recent improvements to our inventory management software, a new name was in order to reflect the leap forward."
To complement the name change, AWLview and AWLtek have made major user experience improvements and continued support for new backend technologies. A new streamlined web based RF client streamlines the system architecture by eliminating clunky and obtuse telnet emulators, allows for rich graphics and text formatting to improve operator efficiency and minimize the resources required by IT groups to set up new RF devices.
AWLtek WCS continues to provide comprehensive optimizations of material handling equipment from all the major manufacturers, interfacing directly to controller hardware and eliminating the need for unreliable communication middleware. Both AWLview and AWLtek see improvements to interface redundancy, spooling and intelligent link recovery. And the extensive audit trail available in all previous Minerva software gets a major boost with customizable at a glance data views highlighting important KPIs.
Minerva Associates was founded in 1987 and is the sole owner, designer, developer and provider of advanced inventory management software (AWL) solutions. AWLview WMS and AWLtek WCS provides measurable accuracy and efficiency improvements for distribution, manufacturing and 3PL environments, from small regional distributors to Fortune 500 manufacturing enterprises. Installations can be found in North America, Western Europe, and the Pacific Rim. Minerva's product offering and passionate talent are what make them stand out from other WMS and WCS software companies. To learn more, please visit them at minerva-associates.com, follow them on Twitter, or 'Like' them on Facebook.