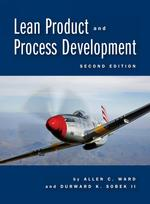 The terms lean production, lean manufacturing -- or more correctly lean management -- refer to a complete business system.
Cambridge, MA (PRWEB) March 03, 2015
The Lean Enterprise Institute (LEI) will run a program of 16 lean management workshops in Seattle, WA, April 14-17, 2015, on how to overcome the technical and cultural challenges of creating a continuous improvement culture based on lean principles, the Cambridge-based nonprofit announced today.
The workshops will run from 8 a.m. to 4 p.m. at the Seattle Airport Marriott. Tuition ranges from $800 to $2,400 and includes all participant materials, breakfast, lunch, and snacks each day.
Information about course content, instructors, discounts, and how to register are available by calling (617) 871-2900, emailing the registrar at registrar(at)lean(dot)org or by visiting the training page at: http://www.lean.org/workshops/workshopcalendar.cfm?cureventid=195
The schedule is:
April 14

Improvement Kata / Coaching Kata
Key Concepts of Lean
Leading in a Continuous Improvement Culture: Coaching Problem-Solving Thinkers
Lean Leadership: Through the Transformation and Beyond
Lean Problem Solving
Lean Upstream
April 15

New! Lean Journey Self-Assessment Tool
Lean Product Development: Delivering New Products, Faster and Better
Standardized Work: The Foundation for Kaizen
April 16

Managing Kaizen Events
Managing to Learn: The Use of the A3 Management Process
New! Step 3: Coaching for Development--Advanced Techniques for Humble Inquiry Questioning
Using Training Within Industry Techniques for Rapid Problem-Solving and Innovation
Value-Stream Mapping: a Methodology for Sustainable System Improvement
April 17

New! Step 4: Coaching for Development-- Facilitating Reflection for Learning and Improvement
New! Understanding Lean Transformation
What is Lean?
The terms lean production, lean manufacturing -- or more correctly lean management -- refer to a complete business system for organizing and managing product development, operations, suppliers, customer relations, and the overall enterprise that requires less human effort, less space, less capital, less material, and less time to make products with fewer defects to precise customer desires, compared with traditional management.
About the Lean Enterprise Institute
Lean Enterprise Institute Inc., is a 501(c)(3) nonprofit based in Cambridge, MA, with a mission to makes things better through lean thinking and practice. Founded in 1997 by management expert James P. Womack, PhD, LEI conducts research, teaches educational workshops, publishes books and ebooks, and runs conferences to advance lean thinking and practice around the world. We support other lean initiatives such as the Lean Global Network, the Lean Education Academic Network, and the Healthcare Value Network. Visit LEI at http://www.lean.org for more information.