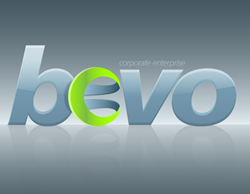 This is the only POS system available that doesn't require the internet or a server to function
Fort Myers, Florida (PRWEB) February 21, 2015
The CenturyLink Sports Complex in Fort Myers, Florida, where the storied Minnesota Twins have played to loyal fans for 25 years, and minor league affiliates the Fort Myers Miracle, just completed a 48.5 million dollar renovation and expansion. This includes increasing Hammond Stadium capacity by 2,000 seats and the replacement of classic cash registers with a new technologically advanced point-of-sale system. With credit card fraud at an all time high and people increasingly pressed for time, attendees of MLB training games expect convenient, efficient purchasing experiences and credit card data to be protected and the partnership of Bevo POS and the Minnesota Twins delivered.
Be the first to explore the new facility, purchase tickets, fan wear and discounted concession items this Sunday, February 22, from 10am-2pm. The Minnesota Twins are hosting their ribbon cutting and Stadium Grand tour with Minnesota Twins President, Dave St. Peter and Manager, Paul Molitor and local dignitaries. The expanded capacity of the new facility includes Bevo POS managed food service and retail, additional fan seating and box office operations upgraded to accommodate for enthusiastic Twin and Miracle fans who are asked to bring a non-perishable food item to support the Harry Chapin Food Bank.
With a capacity to serve 9,300 fans per game and 16 improved service areas from retail to private box dining, such a labor-intensive manual cash register system was no longer feasible, according to the Stadium. The Hammond Stadium team, including the Minnesota Twins management, did an extensive review of several available POS systems, including Aloha and Micros. These systems, if selected, would have required 16 distinct and discrete zones, each with their own server to operate, and no unified reporting, a profoundly expensive proposition with little value for management. The research into the latest cloud-only POS options was not seriously considered because of the wifi requirement, being cost prohibitive just to establish the wifi strength necessary. More importantly, the known ability to breach a wifi system with all that credit card data processing via wifi was too much risk and couldn't be justified.
System redundancy and data security was the deciding factor in selecting Bevo POS, a Naples, Florida based company with an international presence. "This is the only system available that doesn't require the internet or a server to function" said Onur Haytac, CEO. "With this many units and this much high-intensity pressure on the system, the stadium cannot afford to have to reset every machine if a server goes down, so we eliminated that possibility." According to the company, Bevo POS system has every machine functioning as an independent server, in continuous communication with every other machine. So if one machine does go down, all the others have already collected its data and will continue functioning normally. The Stadium also expected the sales data from all retail and several different restaurants, snack counters and individual servers to be collected by the same system and the numbers would come together to see the complete picture of how well the Stadium did as a whole and the finest details, such as how a specific menu item fared in one of the snack bars, during the 4th inning, while the 4th inning is happening. The company created a private cloud for the system at the Stadium. Each of the 16 areas can be reviewed separately, compared to one another (snack counter on east side did double that of the north side) or as a whole, like a franchise would see multiple stores.
Data security is a primary concern of Bevo POS, from both sides of the counter exceeding industry requirements, adopting the pending protection and devices well before implementation is scheduled. Protecting all parties as soon as possible. Bevo POS offers Apple Pay, EMV (chip), NFC (near field communication) readers and PCI compliance.
Open House for the Minnesota Twins is located at Hammond Stadium at the CenturyLink Sports Complex, 14100 Six Mile Cypress Parkway, Fort Myers, FL 33912, February 22 from 10am-2pm. Parking is free and food donations can be left at the gate entrances.
Benseron Information Technology, Inc., developers of Bevo POS, are an international software development firm based in Naples, Florida, specializing in business solutions for the hospitality and payments industry including mobile and web applications and enterprise reporting. For information on Bevo POS, visit http://www.bevopos.com or call 866-620-2785.