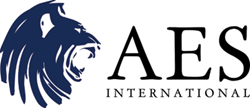 Dubai, UAE (PRWEB UK) 24 February 2015
Multi-award winning financial advisory firm, AES International, is holding a UK Property Tax Seminar entitled 'How to Buy and Hold UK Property Investments in 2015,' in partnership with Downtown International.
The seminar will focus on UK property taxation and the challenges UK property investors are likely to face. One of the presenters, Carlton Crabbe, who is a Partner at AES International, will discuss the changes to UK stamp duty for 2015, along with the other changes set out in the 2014 Autumn Statement released by the UK government last year.
"The higher stamp duty rates for UK property of around £1m upwards really highlights just how important it is for investors to consider how they buy and hold their UK property exposure," says Crabbe. This is in reference to changes in UK stamp duty, which increases taxes for properties worth £937,500 and above.
Crabbe further stated that UK property investors are faced with the question of whether to hold their property in their own name, in a company or through a trust. Reviewing this will be one of the key points of his presentation.
"The first consideration of a UK property investor should be structuring their property for taxation and privacy reasons. If done wrong, the investor can pay a lot of money for something that could have been done in a cost-efficient manner. This is what we will try to address in the seminar, so investors do not make hasty and premature decisions when buying a property," Crabbe noted.
The seminar will also launch Downtown International's Argyll Place, a luxurious residential development of townhouses located in North Kensington in London. Representatives of Downtown International will be present at the seminar to showcase the property and answer questions of potential UK property investors.
The event will be held in two locations: Jumeirah Emirates Tower in Dubai from 28 February to 2 March 2015, and Jumeirah Etihad Towers in Abu Dhabi from 3 March to 5 March 2015, in each case from 10:30 AM onwards.
For more information about AES International, please visit their website. For more information about the event, please contact info(at)downtown(dot)ae