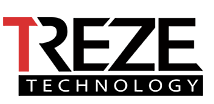 Today we celebrate the culmination of over two years of continuous work for one goal, which is to make school and computer screens much safer environments for everyone involved.
London, UK (PRWEB) February 24, 2015
Treze, a Northern Ireland based company, celebrates, today, two years of constant work and efforts of finding innovative technological solutions to help parents and caregivers provide a safer online and offline experience for teenagers and children.
Following the successful much anticipated launch of HeadsUp, a cyber bullying and online harassment alert platform, released this week, as well as the brand new interface of NoBullying.com , both products of Treze, the company announces a call for support from regional and international collaborators on sharing knowledge, awareness and more innovative solutions to everyday issues such as bullying, trolling and online harassment.
The story of Treze is quite relevant to Cyber Bullying and Online Safety, the founders of Treze basically saw a simple equation: problems need solutions and sometimes these problems can be solved with technology. In using technology to improve the lives of people, Treze launched the first version of NoBullying in 2013 and then a new interface with a bigger database of resources and more interactive pages to help fight off online bullying and school bullying and promote internet safety with platforms and solutions for parents, children, teachers and schools to educate and protect.
As for Treze's recent product, the idea was quite simple; what HeadsUp basically does is that it allows parents to be notified via customizable alerts when their children are facing or showing signs of negative activity within their social media accounts. The alerts monitor things like cyber bullying, inappropriate intimacy, mood change, and activity at inappropriate times. It doesn't invade children's privacy and allows them to interact freely with their friends online without feeling "monitored" by their parents.
Treze also features a designated blog section that features the latest resources and information on topics such as school bullying, internet safety at schools and the principals of internet safety for parents, teachers and caregivers. While the company focuses on technology, it regularly collaborates with anti bullying speakers worldwide to find the latest news and therapy methods for dealing with bullying and cyber bullying victims.
Ciaran Connolly, Co Founder of Treze says "Today we celebrate the culmination of over two years of continuous work for one goal, which is to make school and computer screens much safer environments for everyone involved."
He added that parents and teachers should make a point to educate the younger generations about the sad outcome of neglecting one's safety online and offline. According to Connolly, it is quite imperative to press for more firm laws condemning all acts of bullying and harassment.
He also adds that parents and children should always be entitled to more communication with school administrators and guidance councilors in order to eliminate dangers to internet protection happening inside school on daily basis. Other children in school should also be made aware about the bystander concept and how they should intervene and step up when a bullying incident takes place.
NoBullying.com and Treze.co.uk both feature many pages dedicated to parents, teens, teachers, health professionals as well as posts related to cyber safety and the latest news about law making concerning curbing Bullying worldwide, including helpline resources, as well as inspirational Bullying Poems and famous Bullying Quotes.
The websites regularly update their yearly and monthly bullying statistics and cyber bullying statistics as it is essential to understand how widespread the bullying epidemic is. It also regularly runs cyber bullying surveys and questionnaires to get recent updated statistics on everything related to cyberbullying.
He also added that anyone suffering from bullying in any form or way can always find advice and help on the NoBullying website wherever they are or whatever they are going through.