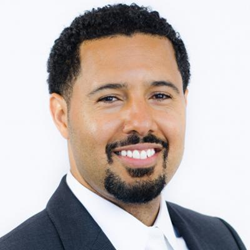 "We're proud to continue our long-standing relationship with Abila netFORUM customers and to provide them with new automation tools to extend the value of their netFORUM system,"
Ashburn, Virginia (PRWEB) February 23, 2015
HighRoad Solution today announced it has launched +Plus for Abila netFORUM on the Abila Marketplace, which is designed to provide nonprofits and associations with quick and easy access to tools and services to enhance their existing Abila products. The +Plus Automation line allows organizations to connect BlueHornet, a leading email marketing platform for deliverability and HubSpot, a leading inbound marketing platform to Abila netFORUM Enterprise. The +Plus Automation line allows organizations to easily build an integrated software ecosystem where data integrity is maintained and identity protection is paramount.
"We're proud to continue our long-standing relationship with Abila netFORUM customers and to provide them with new automation tools to extend the value of their netFORUM system," explained Ron McGrath, CEO and Co-Founder of HighRoad Solution. "The +Plus automation product line allows customers to deliver fully automated, hyper-personalized newsletters, time saving workflow processes between systems and data synchronization between platforms. Customers benefit from eliminating manual work and radically increasing confidence in the integrity of their data."
+Plus Automation Product Line Key Features:

Synchronization of data profiles, communication preferences and taxonomies
Content automation & personalization for email newsletters
Responsive, hyper-personalized renewal, ecommerce and event marketing emails
"We're excited to have HighRoad Solution be a part of the Abila Marketplace," said Céline Felan, Program Manager for Abila. "Our partners are such an important part of our success. They offer key products and services that truly help our customers by extending the value of our nonprofit and association solutions."
Abila Marketplace
The Abila Marketplace is a rich, interactive, engaging platform that showcases add-ons, customizations, and services offered by Abila's Partner Ecosystem for its award-winning products and solutions. Customers and prospective customers can quickly and easily navigate the site to find the information they need, including descriptions, demos, pricing, ratings/reviews, and contact information. The Abila Marketplace is a first-of-its-kind designed specifically for nonprofits and associations.
About HighRoad Solution
HighRoad Solution provides email, automation and inbound marketing solutions to the not-for-profit market. Utilizing BlueHornet for email and HubSpot for inbound, HighRoad connects these enterprise platforms using our +Plus automation product line to Aptify, Abila netFORUM, iMIS and Personify360. Our portfolio of +Plus automation email products won us the endorsement from ASAE Business Services and powers the award-winning Associations Now Plus email newsletter from ASAE. Additionally, HighRoad is a full service digital agency with both the creative and technical expertise to deliver the right elements needed for inbound marketing. HighRoad is the leading provider of HubSpot solutions in the association market.
About Abila
Abila is the leading provider of software and services to associations and nonprofit organizations that help them make better decisions, execute with greater precision, increase engagement, and generate more revenue. With Abila solutions, association and nonprofit professionals can use data and personal insight to make better financial and strategic decisions, enhance member and donor engagement and value, operate more efficiently and effectively, and increase revenue to better activate their mission. Abila combines decades of industry insight with technology know-how to serve more than 8,000 customers across North America. For more information, please visit http://www.abila.com.