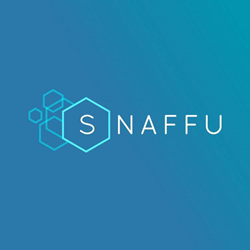 Toronto, Ontario (PRWEB) February 23, 2015
Snaffu, a brand new in-app bug submission tool launched by Clearbridge Mobile, is making its inaugural showcase at Mobile World Congress 2015 (Barcelona, 2-5 March). Participation at the global mobile industry event follows its successful beta launch in late January 2015.
With more than 2.5 million apps available for download in the Android and Apple app stores, it is important that applications offer a bug-free, seamless user experience to survive in the hyper-competitive space. Snaffu is enabling product, development, and QA teams to improve the quality and efficiency of their mobile testing processes via shake gesture technology that allows users to submit issues directly from mobile apps to their issue tracking tools. The information captured includes annotated screen shots, device details, crash logs, and user feedback.
"We're thrilled to launch a product that finally allows teams to not just provide feedback, but perform formal testing within their app and submit issues to popular issue tracking tools," said Deepak Chopra, CEO of Clearbridge Mobile. "We built Snaffu to integrate with JIRA and Pivotal Tracker right out of the gate, and we're working on adding more systems down the line."
"Snaffu has made our internal quality assurance process almost ten times faster," added Clearbridge CTO Sanjay Malhotra. "We think it's an excellent tool and we're very excited to share it with other dev teams at Mobile World Congress."
To learn more about Snaffu, please visit http://www.thesnaffu.com/
To pre-arrange a meeting with Snaffu at Mobile World Congress 2015, please contact the Snaffu press team (coordinates listed above). Snaffu's booth is located at Hall 7 – Stand 7K50.
About Snaffu
Snaffu is a bug reporting tool that helps mobile testers log bugs faster, more effectively, and with all the details needed to fix them quickly. It simplifies mobile QA with intuitive in-app bug submission that streamlines issue creation. Just add the SDK into the app being tested to make logging bugs as easy as shaking the device. For more information, please visit http://www.thesnaffu.com/.
About Clearbridge Mobile
Clearbridge Mobile is a leading developer of world-class applications for mobile, wearable technologies, and mobile payments. Founded in 2011, Clearbridge Mobile has developed applications for Fortune 1000 clients that have been downloaded and used by millions of users, including the world's first Host Card Emulation (HCE) / Near Field Communication (NFC) mobile payment and gift card solution. Its services include strategic consulting, UI/UX design, development, QA and maintenance. Clearbridge Mobile's growing roster of clients includes ABC, Bravo, Disney, Dow Jones, Free The Children, Microsoft, NBC, Telemundo, Tim Hortons, USA Today, Wall Street Journal, and many more. For more information, please visit http://www.clearbridgemobile.com/