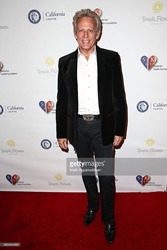 "We are incredibly grateful to Temple Flower for their commitment to join us in lighting up rural communities." Bunker Roy (founder of The Barefoot College)
Los Angeles, CA (PRWEB) February 24, 2015
Temple Flower, a new luxury active wear line out of Los Angeles, officially launches their website today.
Temple Flower is a yoga- focused modern athletic wear line created by husband and wife team Neetin Bhagat and Neesha Sodha. Temple Flower creates apparel that reflects our colorful souls with vibrant designs inspired by the colors and art of India. They are dedicated to using the highest quality performance fabrics and keeping production entirely in Los Angeles. The brand's tagline is: "My Body. My Temple. Make It Beautiful."
Temple Flower launched their apparel with a Kickstarter campaign that will end on March 12th. http://www.bit.ly/tfkickstarter The project's goal is to raise $20,000 to get the apparel into production. The website and Kickstarter launch were celebrated with a star-studded red carpet Valentine's Day event at The Regent Beverly Wilshire. The event included a fashion show, showcasing Temple Flower's vibrant new collection, and a performance by Don Felder (of The Eagle's).
A portion of the sale of each Temple Flower garment will be donated to the Barefoot College. Bhagat and Sodha are dedicated to helping 'Light Up A Life' through the sale of their apparel and their collaboration with the College. Barefoot College reaches out to marginalized communities throughout the world and provides a 6 month education to the village grandmothers in the field of Solar Electrification in Rajasthan, India. Bunker Roy, the founder of Barefoot College, was honored for his humanitarian work at the 7th annual Clinton Global Citizen's Award.
" Lighting up the world is very important concept for Temple Flower and we have created exclusive vibrant and electrifying prints featured on our active wear, resembling the colors and vibrancy of the South Asian culture. We have chosen to partner with an organization that exemplifies this commitment to lighting up the world in a parallel context." –Neesha Sodha (Co-founder and CEO of Temple Flower).
More information on this collaboration and the Temple Flower story can be found on our new website http://www.temple-flower.com