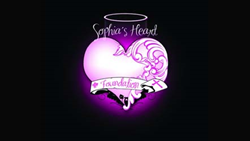 Five Dollars is your difference, and you can make it.
Nashville, TN (PRWEB) February 23, 2015
During February, by tuning in to WBGL, the public can hear discussions about homelessness, and find out how to make a difference in the lives of homeless families for as little as $5 a month as part of the organization's "Drive for $5" campaign.
With a housing facility in Nashville, TN and a community music and arts program in Milwaukee, WI, the organization's mission is to "Inspire children's minds through music and arts, help families succeed through interventions, and restore hope to their communities."
WBGL officials say they decided to spotlight Sophia's Heart because of the high level of service and compassion it shows to families trapped in poverty and homelessness.
Executive director, Clifton Harris, says "The goal of our program is to ensure that children and families have a safe place to land during tough times. We believe that access to shelter, food, and a good quality of life are not privileges but basic human rights."
Harris adds that a key element of meeting the program's objectives is creating partnerships with other organizations and individuals who have a passion for helping the homeless and poverty stricken. "Because the demand for services is high, and the resources limited, these partnerships expand the outreach of the other allowing a greater and more significant impact on our community."
From volunteers to donors, Sophia's Heart recognizes each as being key elements to its success. "Our volunteers and partners provide a broad range of services to our residents from financial management classes, to prepared meals and so much more. Each partnership becomes the hands and feet that are essential to our efforts to house, educate, and provide residents with the tools needed to step out of poverty/homelessness and into a brighter more sustainable future," says Harris.
At full capacity Sophia's Heart will assist approximately 250 individuals a year. Support of this project will allow Sophia's Heart to assist more families; supporting its long-term goal of breaking the cycles of generational poverty and homelessness.
To learn more about Sophia's Heart and its "Drive for Five" campaign visit the http://www.sophiasheart.org.