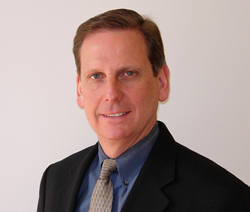 Boston, MA (PRWEB) February 24, 2015
Bleck Design Group's Founder and CEO, James Bleck will be a featured speaker at Connected Things 2015, on February 26, 2015 at the MIT Media Lab in Cambridge MA. This half-day event sponsored by the MIT Enterprise Forum of Cambridge will bring together thought leaders in healthcare, retail, security, cleantech, automotive and industrial sectors.
James Bleck will discuss who will pay for innovations in healthcare, during the panel discussion Healthcare IoT – How Do I Get Paid?, moderated by Ahmed Albaiti, CEO of Medullan. Conference attendees will include entrepreneurs, implementers, developers, investors, research analysts, end users, consultants, educators, students, and technology providers in IoT.
To register for Connected Things 2015, visit http://connectedthings.mitforumcambridge.org/.
About Bleck Design Group
Bleck Design Group, founded by James Bleck in 1982, designs products for companies in the medical device, business equipment, lab instrument, and consumer product industries. Its team of industrial designers and mechanical engineers has earned dozens of international awards for design excellence, including two prestigious "Design of the Decade" awards from BusinessWeek/IDSA. For more information about Bleck Design Group's capabilities, contact Jim Bleck at 978-251-7474 x223.
About MIT Enterprise Forum of Cambridge
The MIT Enterprise Forum of Cambridge mission is to showcase emerging technologies and markets, coach innovators and investors on how to create markets through technology, and moderate and facilitate the dialogue on the risks, rewards and societal impacts of innovation.