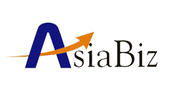 Our quick calculator is handy for determining taxes payable. Estimating your taxes before you file your tax return is an essential part of tax planning
Singapore (PRWEB) February 23, 2015
In an effort to offer more value through its website, Asiabiz Services has developed a free online corporate tax calculator to help Singapore companies estimate their effective corporate tax rate, as well a global tax calculator to help start-ups compare the city-state's headline tax rate against that of other major jurisdictions. In addition, a personal income tax calculator was also developed to help professionals assess their personal tax liabilities.
Singapore's well-regulated tax system is overseen by the Inland Revenue Authority of Singapore (IRAS) which assesses, collects and enforces taxes, duties and levies.
Although Singapore has one of the lowest corporate tax rates in the world, with a headline rate of 17%, the effective tax rate can be further reduced when taking into account such incentives as the full or partial tax exemption for start-ups, as well as the Productivity & Innovation Credit Scheme.
AsiaBiz has developed these tax calculators to assist Singapore-registered companies with their long-term tax planning strategies.
Corporate Income tax Calculator
This simple calculator is designed such that, just by keying in the chargeable income/profit, a company can work out its tax payable and effective tax rate. The resulting calculation is based on either full exemption or partial exemption under the Start-up Tax Exemption (SUTE) Scheme.
Global Income Tax Calculator
This tool provides a comparison of the tax rates in Singapore vis-a-vis major jurisdictions like Hong Kong, Australia, China, Japan, United Kingdom, and the United States of America, among others. The tax calculator is free to use and provides estimated tax payable and estimated tax rates between Singapore and the chosen jurisdiction for comparison.
Personal Income Tax Calculator
In addition to its corporate tax calculators, Asiabiz also offers a tool for individuals who are considered tax residents in Singapore. Through the personal tax calculator, individuals can do a quick self-assessment of their tax payable by keying in the necessary information. The information required like Employment income, Employment expenses, Business income, Interests, Gains or profits of an income nature, Royalty or Trust income are as applicable. The calculator provides the assessable income accordingly, as well as the type of reliefs available. The net tax payable is computed against the chargeable income less applicable reliefs.
"Singapore's simple and stable tax system attracts more entrepreneurs to start a Singapore company and increase the investment inflow. Our quick calculator is handy for determining taxes payable. Estimating your taxes before you file your tax return is an essential part of tax planning," said Mr. James Nuben, head of taxation at AsiaBiz.
Please click to use the calculators for Singapore Personal Income Tax , Singapore Corporate Income Tax, Global Income tax Calculator
ABOUT ASIABIZ SERVICES
Asiabiz Services is a Singapore-based consultancy offering business solutions for both local and foreign professionals, investors and entrepreneurs. Our areas of expertise include company incorporation, offshore company set-up, accounting, taxation and other related corporate services. Asiabiz Services also provides work visa and immigration services to foreign professionals wishing to relocate to Singapore.
120 Telok Ayer Street, Singapore 068589
Phone: +65 6303 4614