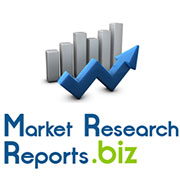 (PRWEB) February 26, 2015
Research analysts of this study forecast that the global social CRM software market will rise and grow at a 38.1% CAGR over the forecast period 2014-2019. With the help of growth drivers and restraints, insights into the trends, opportunities, and challenges of the social CRM software market are highlighted in this research report.
View Full report at http://www.marketresearchreports.biz/analysis/243970
Social customer relationship management is an enhancement of CRM and refers to a social layer above traditional CRM software solutions. The report shows how CRM software solutions are used by enterprises in adopting social CRM as an added channel to the overall infrastructure. The study discusses the advanced technology, social media services, software, and techniques of the social customer relationship management software used in order to help companies engage with different target customers. Customer relationship management and CRM software solutions have already changed the outlook of customers – from streamlining customer interactions to harnessing customer information for better interaction.
Download Detail Report With Complete TOC at http://www.marketresearchreports.biz/sample/sample/243970
The social customer relationship management software market now focuses on gaining customers' attention based on their needs and creates value for them in a functional business environment. The social CRM software is a business strategy backed by social network, business processes, and technology platforms that provides mutual benefits to both parties. Social CRM software has several applications including sales, social engagement, marketing, and customer services with prospective and social support to customers.
The report covers the current market scenario as well as the growth prospects of the global social CRM software market for the forecast period 2015-2019. It also considers revenue generated from social CRM software, CRM software, solutions, tools, services, support, applications, and maintenance in order to calculate the size of the overall market. In addition, it provides segmentations based on applications, categories, and end users in the market.
Explore All Published Reports by same Publisher at http://www.marketresearchreports.biz/publisher/73
The study also presents a detailed list of the market tendencies, market drivers, and market challenges trending in the social CRM software market. One of the major hindrances of the market is integration issues with other applications. However, the emergence of social network across organizations and increased demand from small and medium enterprises (SMEs) is boosting the growth of this market.
The report provides an analysis of the overall vendor landscape and a corresponding comprehensive evaluation of the four major vendors in the CRM software market: Lithium Technologies, Oracle, Jive Software, and Salesforce.com. Some other prominent vendors operating in this market are Demand Media, Bazaarvoice, QuestBack, Kana Software, Visible Technologies, Artesian Solutions, and Attensity Group.
The geographical segmentation of the market for 2014 is covered for major regions such as the Americas, the APAC region, and the EMEA region.
About MarketResearchReports.biz
Marketresearchreports.biz is the most comprehensive collection of market research reports, supporting clients' market intelligence needs with over 100,000 market research reports, company profiles, data books, and regional market profits in its repository. We also offer consulting support for custom market research needs.
Our document database is updated by the hour, which means that our customers always have access to fresh data spanning over 300 industries. From Fortune 500 companies to SMEs, Marketresearchreports.biz has built a veritable reputation for fulfilling the most exacting market research needs.
Contact:
State Tower
90 State Street,
Suite 700, Albany
NY 12207, United States
Toll Free: 866-997-4948
Email: sales(at)marketresearchreports(dot)biz
Browse Blog at https://businessmonitorinternational.wordpress.com/