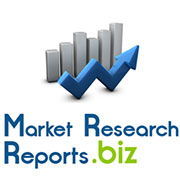 (PRWEB) February 26, 2015
According to this comprehensive publication, the market for cosmetics in China has experienced impressive growth in recent years and has emerged as the second-largest consumer market for cosmetics after America, with approximately RMB200 billion retail sales annually. However, in the year 2014, the market registered a growth rate of 12.3%, which is the lowest since 2005. The total volume of annual retail sales dropped from RMB200 billion to RMB172.47 billion in 2014.
View Full report at http://www.marketresearchreports.biz/analysis/244064
Nonetheless, according to the research report, factors such as continued pursuit of beauty by customers, expanding marketing networks across the country, and increasing demand registered by second and third tier cities in China will buoy the rate of growth for cosmetics in China. The report projects that the total volume of enterprise retail sales will reach an annual figure of RMB245.3 billion by the end of 2017.
Among the different product segments of the market, skin care and make-up account for the largest share of the overall cosmetics consumption in the country. The segment reported a 61.2% share of the total volume of retail sales by the China cosmetics industry in 2013. The skin care products segment alone accounted for 48% that year. A considerable increase in the sale of cosmetics for men is also noted in recent years, which has led to the launch of innovative skin care and rejuvenation concepts for men. According to the report, the total volume of retail sales in men's skin care products accounted for 4.6% in 2013.
Download Detail Report with Complete TOC at http://www.marketresearchreports.biz/sample/sample/244064
Until now, foreign invested enterprises dominated the cosmetics market in China. The segment of foreign funded companies accounted for 86% of the overall retail sales. In order to keep up with the dynamic and ever-evolving consumer tastes and preferences in the cosmetics industry in China, leading players such as L'Oreal, Procter & Gamble, Estee Lauder, Shiseido, and other foreign skin care and make-up companies have been constantly altering their brand strategies to satisfy the growing consumer demand and build new channels for sales. In the meantime, the domestic companies of China, which are mostly led by Marubi and Jahwa, have also started penetrating into the domestic cosmetics market.
Explore All Published Reports by same Publisher at http://www.marketresearchreports.biz/publisher/67
L'Oreal, one of the world's most celebrated cosmetics companies, has generated a revenue of EUR 21.288 billion in China in 2013. The company has also registered a year-on-year rise of 2.3%. Estee Lauder, on the other hand, is reported to have 124 counters across 51 cities of China. Furthermore, in order to develop and promote e-commerce retail channels in China, Estee Launder also launched its retail website for the first time in the country in May 2014. Apart from this, the company also has an authorized T-mall in China.
About MarketResearchReports.biz
Marketresearchreports.biz is the most comprehensive collection of market research reports, supporting clients' market intelligence needs with over 100,000 market research reports, company profiles, data books, and regional market profits in its repository. We also offer consulting support for custom market research needs.
Our document database is updated by the hour, which means that our customers always have access to fresh data spanning over 300 industries. From Fortune 500 companies to SMEs, Marketresearchreports.biz has built a veritable reputation for fulfilling the most exacting market research needs
Contact:
State Tower
90 State Street,
Suite 700, Albany
NY 12207, United States
Toll Free: 866-997-4948
Email: sales(at)marketresearchreports(dot)biz
Browse Blog at https://businessmonitorinternational.wordpress.com/