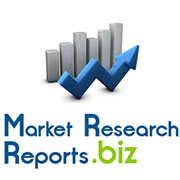 Albany, NY (PRWEB) February 27, 2015
According to the report, the annual revenue generated by enterprises operating in the China Dental Industry in 2013 rose by 31.9%. However, in the first eleven months of 2014, the total amount of revenue generated by the industry was recorded at RMB3.623 billion compared to RMB5.025 billion that was registered by the industry in 2013.
View Full Report at http://www.marketresearchreports.biz/analysis/244063
The report has identified the oral industry as a branch of medical industry that comprises consumption of oral medicals and covers equipment and consumables considered as oral medical apparatus and a range of oral medical services. The evolution of medical and healthcare systems coupled with a surge in per capita income of individuals and heightened awareness pertaining to oral health have spurred rapid expansion of the oral industry in China in the recent years.
Download Detail Report with Complete TOC at http://www.marketresearchreports.biz/sample/sample/244063
The market for oral products and services in China showcases a fragmented structure with numerous manufacturers vying to win the major share of the market. However, researchers observe that the mid to high end segment of the industry is primarily dominated by the international brands who carry on their business either through agents or company branches. Many of these foreign brands have built production units in the Chinese market to capitalize on the growing opportunities. For instance, Foshan successfully congregated 17 internationally-famed manufacturers of dental equipment including Sirona Dental.
The foreign monopoly in Chinese oral industry was broken with the launch of dental CBCT by Hefei Meiya Optoelectronic Technology. According to the report, the oral industry in China until 2012 was under foreign dominance. Companies like Carestream from America, Kavo and Sirona from Germany, New Tom from Italy, Planmeca from Finland, and Vatech from South Korea accounted for major share of the market.
Explore All Research in China Market Research Reports at http://www.marketresearchreports.biz/publisher/67
The report highlighted that the total revenue generated by stomatological hospitals across China increased at a CAGR of 22.7% from RMB2.37 billion in 2006 to RMB8.1 billion in 2012. As stated by the report, stomatoloigical hospitals enjoy a higher gross margin than other specialized healthcare units in China. However, it has been observed that foreign oral medical institutions such as iBYER Dental, Jiamei Dental, ARRAIL Dental and others have adopted aggressive strategies of promotion that has fuelled their development activities in the recent years. It is important to note here that most of these foreign oral chains are located across economically developed regions of China such as Guangzhou, Shanghai, Hangzhou, Beijing, and Shenzhen.
The report also notes that impressive growth opportunities in the market have attracted sundry capital into stomatological hospitals and clinics in China.
Contact:
State Tower
90 State Street,
Suite 700, Albany
NY 12207, United States
Toll Free: 866-997-4948
Email: sales(at)marketresearchreports(dot)biz
Browse Blog at https://businessmonitorinternational.wordpress.com/