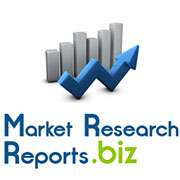 Increasing Adoption of Cloud Technology by SMEs Improving Global Scenario
(PRWEB) February 26, 2015
global SME cloud market to grow at a 20.20% CAGR over the period 2015-2019.
Rising globalization, changing technologies, empowered customers, and growing competition in new markets no longer affect SMEs. Cloud technology beats all these challenges by improving the efficiency, performance, and security of data and business operations.
View Full Report at http://www.marketresearchreports.biz/analysis/243968
The report highlights the activities of a few SMEs and their behavior towards the adoption and use of cloud computing technology and services. Since SMEs have already adopted cloud-based technologies for their business continuity and development, cloud computing has gained a constant traction among different-sized enterprises, globally. Cloud computing technology helps them significantly revoke their collateral and operational expenditures.
This report broadly covers the current scenario and future growth prospects of the global SME cloud market for the forecast period 2015-2019. According to the studies conducted by leading analysts, the market scenario is increasingly shifting toward SMEs. This is because cloud-based services have helped small and large enterprises cut their IT infrastructure costs by a considerable margin. Cloud technology also helps in avoiding investments on IT infrastructure for day-to-day business operations.
Download Detail Report with Complete TOC at http://www.marketresearchreports.biz/sample/sample/243968
Many small and medium-sized enterprises have been operating in a comfortable and an extraordinary business environment, thanks to cloud computing. Large enterprises too have already experienced the maximum benefits of using cloud-based technology for their business operations.
The report emphasizes on the benefits of cloud technology and asserts its significance as a reliable and suitable solution for most industry verticals due to its automatic software upgrades, flexibility, ease of collaboration, and advanced communication between enterprise users.
The report classifies the global SME cloud market on the basis of end users, deployment and service models, and geographical regions.
Based on regional analysis, the SME cloud market has developed to a large extent in key regions such as the Americas, EMEA, and APAC. The study report focuses on each of these regions in terms of market landscape and growth prospects and also offers a comprehensive overview of the performance of the global SME cloud market in the coming years.
Explore All Published Reports by same Publisher at http://www.marketresearchreports.biz/publisher/73
In addition to this, the report includes a discussion of the key vendors operating in the SME cloud market. Some of the most prominent vendors offering cloud computing services and technology are IBM, Microsoft, Amazon.com, Rackspace, Hewlett-Packard, and Google. The report also includes other important vendors such as Dell, Emc, and Cisco that offer reliable cloud computing services.
At present, the market for cloud service providers is witnessing a paradigm shift from the traditional use of cloud technology applications to something that suits the hybrid model and green technology of cloud computing. Such upcoming models provide global SMEs with considerable control over their entire infrastructure.
About MarketResearchReports.biz
Marketresearchreports.biz is the most comprehensive collection of market research reports, supporting clients' market intelligence needs with over 100,000 market research reports, company profiles, data books, and regional market profits in its repository. We also offer consulting support for custom market research needs.
Our document database is updated by the hour, which means that our customers always have access to fresh data spanning over 300 industries. From Fortune 500 companies to SMEs, Marketresearchreports.biz has built a veritable reputation for fulfilling the most exacting market research needs.
Contact:
State Tower
90 State Street,
Suite 700, Albany
NY 12207, United States
Toll Free: 866-997-4948
Email: sales(at)marketresearchreports(dot)biz
Browse Blog at https://businessmonitorinternational.wordpress.com/