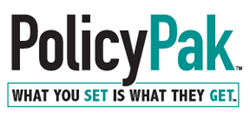 PolicyPak Suite will enable administrators be more effective administrators, leveraging the on-premise tools they already use
Philadelphia, PA (PRWEB) February 24, 2015
PolicyPak Software, the leader in application configuration management (ACM), today unveiled a major update to their flagship product, PolicyPak Suite (On Premise Edition), designed to offer network admins precise control to deliver, manage, enforce and remediate application, desktop and security settings on Windows machines.
PolicyPak Suite (On Premise Edition) is now comprised of:

PolicyPak Application Manager, for application settings delivery, control and enforcement;
PolicyPak Admin Templates Manager, for delivering and targeting thousands of Microsoft common Group Policy (Admin Template) settings across an entire network;
PolicyPak Preferences Manager, for remediation and re-enforcement of Microsoft Group Policy Preferences settings;
PolicyPak Security Settings Manager, for delivering and targeting over thirteen types of security settings across an entire network.
The On Premise Edition of PolicyPak Suite ensures that users cannot misconfigure or work around application settings dictated by company policy, and works flexibly alongside any existing on-premise system, like Group Policy, SCCM, KACE, or LanDesk.
With PolicyPak On-Premise Suite, IT admins can ensure settings and security for thousands of common applications, like FireFox, Java, Flash or Internet Explorer, and can be dynamically managed.
With PolicyPak On-Premise's newest enhancements, PolicyPak Suite also provides similar control over more than twenty Group Policy Preferences settings categories, thousands of Microsoft Group Policy Admin Templates settings and thirteen types of Microsoft Group Policy Security settings.
Jeremy Moskowitz, PolicyPak founder and Group Policy MVP, said of the updated offering: "PolicyPak Suite combines everything Active Directory admins have told us they needed: control over application settings, continual re-enforcement of Group Policy Preferences settings, the ability to specify precisely where Microsoft's Group Policy Admin Template settings will be targeted, and control over Security settings.
"We've long wanted to ensure admins are given the tools they need to properly manage, enforce and lock down application and desktop settings: the On Premise Edition of PolicyPak Suite will enable administrators be more effective administrators, leveraging the on-premise tools they already use."
IT Admins and network administrators who want to try out the powerful functionalities in PolicyPak Suite (On Premise Edition) can get a free trial by contacting PolicyPak at the PolicyPak Website, or by calling (800) 883-8002.
About PolicyPak Software
PolicyPak Software (http://www.policypak.com) is the leader in Application Configuration Management (ACM) for Active Directory. The PolicyPak software Suite enables IT pros to deliver, lockdown and remediate settings for desktops, laptops, VDI sessions, company devices, as well as personal "BYOD" devices. Settings can be controlled either via On-Premise systems like Group Policy or SCCM or using PolicyPak Cloud for computers over the Internet. PolicyPak was founded by desktop management expert and Microsoft Group Policy MVP Jeremy Moskowitz.