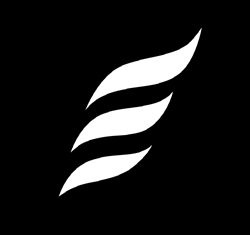 Not only are the network partner sites designed to be easy for consumers to book trips, it's also an effective tool for operator sales teams.
New York, NY (PRWEB) February 25, 2015
Private charter booking website Intelijet, will begin producing white-label booking sites for on-demand charter operators beginning April 1st 2015. These new sites will be connected to the operator's schedule system, for real time availability, pricing and empty leg opportunities. If the operator's fleet isn't available, their site will give consumers options from somewhere else in Intelijet's network.
Intelijet aims to better connect charter customers with the operators they fly on. Co-founder & COO Gus Gettas says, "Not only are the network partner sites designed to be easy for consumers to book a trip, it's an effective tool for operator sales teams to provide them with instant quoting, social media connectivity, and flight sharing, all available on their site. It will reduce workload, freeing up staff for other tasks."
While Intelijet has been around since 2012, they have focused primarily on private aircraft flight sharing, a sort of "AirBnB" of private jets. This new approach is said to be another step towards a more viable flight-sharing marketplace, "By increasing the number of charter customers booking trips online, the awareness we create about our per-seat sharing products increase," says Gettas.
Each charter operation is vetted by Intelijet to ensure their standards for aircraft maintenance, pilot qualifications, and operational best practices are met. There is no charge to search Intelijet for available aircraft, but Intelijet does charge a booking fee of $199.00 for aircraft up to a light jet and $499.00 for larger planes. Gettas says, "This booking fee is substantially less than a traditional broker commission, but gives the customer access to our knowledgeable staff for anything they need throughout their trip, including catering, transportation, special requests and operator vetting."
By networking operators together and providing consumers a consistent booking experience, Intelijet will save travelers money on broker fees, save time, and prevent them from chartering the wrong plane. Matt Murphy, Co-founder & CEO says, "An operator could devote resources to develop a booking technology, but if a customer goes to their site and they have no availability, how many times are they going to go back? With a site powered by Intelijet, operators save on the legwork and benefit from being part of a larger network, receiving more awareness in the marketplace."
Intelijet is based in New York, NY and was founded by Matt Murphy, Gus Gettas and John Vivoda. Matt and Gus have aviation backgrounds and John is a software engineer with experience developing software focused on the consumer experience. You can learn more at http://www.intelijet.com.