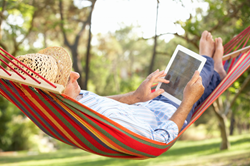 Special Events this week at the Sea Islands of South Carolina
Beaufort, South Carolina (PRWEB) February 24, 2015
Another wonderful chapter is unfolding at one of the happiest communities to live on the peaceful Sea Islands of South Carolina. The Lowcountry is known for its scenic marsh, sparkling bodies of water and for the elegant architecture found in the nearby communities. Coosaw Point located on Lady's Island is one of our favorites and is a waterfront community full of grace and southern hospitality.
On Thursday Feb. 26, 2015, Coosaw Point is hosting a 'VIP Invitation Only' event to introduce the collection of new K Hovnanian Homes and events will continue into the weekend. One of the acclaimed custom home builders South Carolina has partnered with Allison Ramsey Architects to build six new homes in this gorgeous waterfront community. Allison Ramsey Architects are known for creating sustainable timeless designs. National home builder, K Hovnanian Homes, has in place high performance standards for energy- and resource-efficient technologies. The new homes at Coosaw Point have expansive front porches, sprawling kitchens, open floorplans, detached garages with apartment lofts - all finished with exceptional designer finishes. The model home, The Mulberry, will be unveiled during the celebration events.
On Saturday Feb. 28, 2015, everyone can explore the homes at Coosaw Point and attend fun home design and decorating workshops. Visitors to the Sea Islands of South Carolina can also see up close how this Lowcountry community is thriving and sense what their lives could be like living in a K Hovnanian home at Coosaw Point.
Guests attending the VIP Invitation Only and public event will have a chance to meet the award-winning builder and developer of Coosaw Point. Folks will learn the latest in new home building ideas from the K Hovnanian Homes team– an established national homebuilding company since 1959. Integrity, dependability, leadership and value is their motto, and it shows. From new cottage homes to extravagant estates, K. Hovnanian team strive for excellence, and the homes at Coosaw Point will compliment their portfolio.
Coosaw Point is the place to be for retirees and families of all ages interested in relocating to the Sea Islands of South Carolina. Just 5 minutes from the heart of downtown Beaufort lies Coosaw Point. It's hard to find a better location. This waterfront community is the epitome of perfection with upscale amenities and gorgeous landscapes. The 11,000 square foot riverfront clubhouse is an extension of residents homes and has a resort-style swimming pool, kid's water feature and fitness center. Add-in the lakeside pavilion, authentic crab shack and community parks, and this neighborhood on Lady's Island will please the whole family.
Activities like fishing, boating and oyster roasts are regular events for the residents of Coosaw Point. Social clubs and organizations are as welcoming as the architecture of K Hovnanian's new cottage homes. For those relocating to coastal South Carolina, Coosaw Point is a friendly community folks wouldn't want to miss exploring before purchasing property.
Find out how wonderful the next chapter of life can be living at Coosaw Point and meet one of the award winning custom home builders South Carolina. Beeline to Beaufort South Carolina this weekend.
For an information package, call Coosaw Point direct at 843.522.0041.
About Real Estate Scorecard:
Real Estate Scorecard writes unbiased real estate reviews providing in-depth information about popular gated communities in Florida, Georgia, North Carolina, South Carolina and Tennessee, all in an effort to help people discover where to retire in the South.
Website: http://realestatescorecard.com