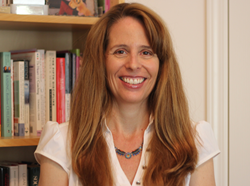 Joanie Connell details unique challenges faced by young adults and their leaders in the workplace, offering action plans readers can apply to their 'real work' situation as they move toward solution. -- Ken Blanchard, co-author of 'The One Minute Manager'
San Diego, CA (PRWEB) February 24, 2015
This week, Dr. Joanie B. Connell celebrates the launch of her first book titled, "Flying without a Helicopter: How to Prepare Young People for Work and Life." In this timely book, Dr. Connell, Founder and CEO of Flexible Work Solutions, tackles the issue of why young people struggle in the workplace and provides a much-needed manual on what it takes for millennials to overcome the common hurdles of their generation.
Available now on Amazon.com, 800CEORead.com, and BarnesandNoble.com, "Flying without a Helicopter" offers an incisive take on the consequences of overprotecting and over-structuring a child's life. Excessive involvement from so-called "helicopter parents" is having a detrimental impact on young employees' performance and confidence. According to a study of 400 millennial respondents published in the New York Times, 25 percent said their parents were involved in their jobs "to the point that it was either annoying or embarrassing."
Despite years of rigorous academic preparation, many young people are fledgling as they start their careers. Dr. Connell illustrates how many well-intentioned parents are actually stunting their children's success in the workplace. Ultimately, "Flying without a Helicopter" serves as a vital guidebook for parents looking to create a firm foundation for their children's professional journeys and adult lives.
Going beyond simply revealing problems, Dr. Connell provides actionable advice for how parents, educators, and managers can help young people excel in the workplace. The book describes what is currently happening in the workplace and gives guidance on how to teach kids and young adults the life skills they need to be resilient, independent, and successful workers.
With advanced degrees in psychology from UC Berkeley, experience as a professor for business and psychology students at UCSD, and decades of consulting work under her belt, Dr. Connell writes from a strong foundation of business acumen and with a deep understanding of young people's psyche.
Throughout the book, Dr. Connell utilizes real world examples and exclusive interviews with leaders and employees in the workplace to deliver lasting lessons rooted in proven techniques. Readers of "Flying without a Helicopter" will learn exactly how to:
> Produce healthy, independent, and self-reliant employees
> Prevent stress and burnout among twenty-something employees
> Help younger employees boost face-to-face communication skills
> Support young people without micromanaging
"Flying Without a Helicopter" has already received ample praise:
Ken Blanchard, co-author of "The One Minute Manager" attests, "Joanie Connell details unique challenges faced by young adults and their leaders in the workplace, offering action plans readers can apply to their 'real work' situation as they move toward solution This book was written for you..."
Marshall Goldsmith, N.Y. Times Bestselling author writes, "To understand differences across generations and leverage the creativity within, you could do no better than to read Connell's 'Flying without a Helicopter'!"
In all, "Flying without a Helicopter" advises parents, educators, and managers on how to produce healthy, independent, self-reliant young employees who will thrive on their own in this increasingly competitive world.
For more information on "Flying without a Helicopter" (including a free sample chapter, additional details on Dr. Connell, and advanced praise), visit http://www.flyingwithout.com.
About the Author
Joanie B. Connell, Ph.D., is a talent management expert and career coach for people across job levels, ages, and industries. She works with companies to attract, develop, and retain top talent and she works with individuals to improve their success and happiness in their careers.
She has advanced degrees in psychology from UC Berkeley and a bachelor's degree in engineering from Harvard. As a professor, she has taught business and psychology students at the University of California San Diego, Alliant International University, and National University.
Her clients are from Fortune 100 companies, not-for-profit, government agencies, high tech, biotech, healthcare, finance, legal, and other industries. She draws inspiration from her daughter and support from her husband in San Diego, California.
Flying without a Helicopter: How to Prepare Young People for Work and Life
By Joanie B. Connell, Ph.D
iUniverse
Paperback, $15.95; 170 pages