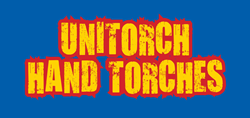 Quality Tools That Go To Work With You®
Fort Lauderdale, FL (PRWEB) February 24, 2015
Uniweld's Unitorch Hand Torches are ideal for small jobs in tight spaces under a house or in an attic. Lightweight and portable, these flame tools can be operated with Propane or MAP//Pro™ gasses without changing the tip.
The Unitorch Family of hand torches include Uniweld's Pencil Flame, Thruster, and Twister Tips. The PCV25 Pencil Flame "Economy" Hand Torch has an all brass construction and operates efficiently with Propane and MAP//Pro™ gas. Providing the technician with an adjustable pencil point flame, the PCV25 easily handles projects such as soldering copper tubing or thawing out frozen pipes with ease.
Uniweld's Thruster Tips are the preferred tool by plumbers and maintenance repair tradesmen for its proven efficiency and the availability of economical Propane. Thruster Tips have a built-in patented screen diffusion flame holder to maximize combustion. Additionally, Thruster Tips provide the user with an adjustable flame to prevent tip burnout.
Uniweld's Twister Tips allow the user to work with a stable, high energy efficient flame, even in windy conditions. Utilizing swirl combustion technology, the design produces a flame that will remain stable, even against wind.
Additionally, Uniweld has the Silver Bullet® which is a Self-Igniting Hand Torch that eliminates the need for a flint lighter. Simply pull down on the bullet casing to activate the spark igniter. The Silver Bullet® is also on a 360° swivel, allowing the user to operate the hand torch in any position, even upside down. For more information on Uniweld's Unitorch Tips and other Uniweld Products, visit Uniweld.com.
Uniweld Products, Inc. is a U.S. manufacturing company headquartered in Fort Lauderdale, Florida. Established in 1949, the company has expanded into one of the major manufacturers in the welding, HVAC/R (Heating, Ventilation, Air-Conditioning and Refrigeration), plumbing, and alloys markets.
The company's product line includes Made in the United States welding, cutting, brazing and heating outfits, refrigeration tools, vacuum and charging hoses, welding, brazing and cutting tips, accessories, pressure gauges and alloys. Uniweld operates and maintains distribution facilities in Florida, Texas, California, Ontario, and Saskatoon, and has sales offices in South America and the Middle East. The company takes pride in its manufacturing excellence, product innovation, financial stability, community, and genuine concern for its customers and the environment throughout the world.
Uniweld … "Quality tools that go to work with you."®