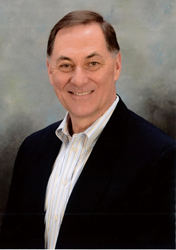 Harrisburg, NC (PRWEB) February 25, 2015
Galvan Industries, Inc. is pleased to announce the appointment of Wesley Fritsche as a National Sales Manager with the Electrical Products Group. Wesley comes to Galvan from Littelfuse, where, most recently, he was involved in sales management capacities.
Wesley graduated with a BBA in Marketing from the University of Houston. He is based in the Charlotte area and will be working in the Electrical Group to expand Galvan brand product sales through distribution nationwide.
Wesley will be handling the states of: ND, SD, MN, WI, MI, Northern Illinois, IN, KY, OH, WV, VA, MD, DE, NJ, NY, PA, CT, RI, VT, NH & ME.
About Galvan Electrical Products
Galvan Electrical offers a full line of electrical grounding products, accessories, connectors and tools that are used in residential, commercial and industrial applications, including construction, cable TV, lightning protection, power transmission and telecommunications. They are available from leading electrical wholesalers and distributors throughout the United States.
In addition, Galvan is the only U.S. manufacturer to produce UL-listed galvanized ground rods, UL-listed copper-coated ground rods and CSA-listed stainless steel ground rods for use in the U.S. and Canada. This gives contractors, wholesalers and utilities a safe, listed option for all three of the most commonly specified types of ground rods.
For more information call 1-800-277-5678; fax 704-455-5215; e-mail sales(at)galvanelectrical(dot)com or visit Galvan on the Web at http://www.galvanelectrical.com.