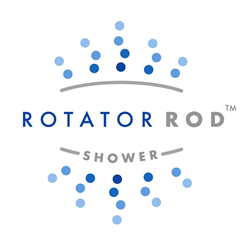 Sarasota, Florida (PRWEB) March 03, 2015
Hot Rods for Baths, LLC, announced today that it's Rotator Rod product will be featured in a new micro unit student housing project for the California College of the Arts in San Francisco. The building will boast state of the art technology and an array of space-saving features for CAA students, including the Rotator Rod: The Original Curved Shower Rod that Rotates.
"The Rotator Rod is the perfect solution for this type of spatially-aware housing," says product inventor Colleen O'Connell. The Rotator Rod is an innovative curved shower rod that expands shower space by 33% but then rotates into the shower and out of the way to expand bathroom space for everyday living.
"When you live in a small home, your space must be flexible and convertible to make the most of every square foot," says O'Connell. "The flipping action of the Rotator Rod curved shower rod will allow these students to have a large shower like in a luxurious hotel without permanently giving up any bathroom space, like you would with a traditional curved shower rod."
The 11 story residential building contains 120 micro units and 40 suites. Each unit includes a full kitchen and private bathroom featuring the Rotator Rod curved shower rod. Construction on the project is scheduled to finish later this year.
The CAA college dormitory "is the first micro unit project to be approved by the San Francisco Planning Commission," according to the Kwan Henmi Inc., who is the architect for the project, "and is seen as a benefit for providing new, quality housing for students." Micro unit housing is gaining popularity in large cities around the world. Panoramic Interests is the development firm in charge of San Francisco's premier micro unit project.
This is the first student housing project to exclusively use the Rotator Rod curved shower rod in their bathrooms. With the current state of dormitory bathrooms O'Connell is confident more college campuses will follow suit.
Traditional apartment buildings began incorporating the space-saving Rotator Rod about two years ago when multi-family development team Barrington Group, Inc. started updating the shower rods in their eastern United States properties. These communities include 300 At The Circle in Kentucky, Four Winds in Indiana, Auburn Heights in Missouri, Battlecreek Village in Georgia, and Carnaby Village and Conine Village in Ohio. Both Rotator Rod and Barrington Group, Inc. are headquartered in Sarasota, Florida.
The Rotator Rod is primarily purchased by individual tenants and homeowners online through a number of retailers, including Amazon, Home Depot, Lowes, and RotatorRod.com.
CAA's student housing project is located at 1321 Mission Street in San Francisco's popular SoMa neighborhood, across the street from Twitter Headquarters.
For more information on the space-saving power of the Rotator Rod, visit http://www.RotatorRod.com.