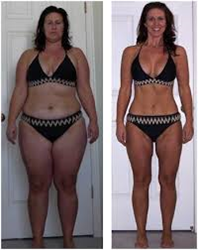 Diet Doc's new prescription diet pills enable dieters to lose weight quickly without side effects.
Los Angeles, CA (PRWEB) February 24, 2015
Although the internet now gives prospective dieters various weight loss options, it is important for consumers to be diligent when choosing a diet plan that includes diet pills for faster weight loss. Most diet plans offer quick weight loss results that serve general dieting needs but do not address the patient's personal and unique causes of weight gain. Because of this, dieters often see a return of the weight.
Diet Doc developed their diet plans that include an initial doctor consultation that enables the doctor to review the system, uncover weight loss barriers that may have been previously overlooked, and create a master diet plan that is compatible with each patient's personal nutritional, medical and lifestyle needs and goals before prescribing supplements and diet pills for faster weight loss.
Because the diet plans are designed to address various causes of weight gain, the company has developed many different supplements and diet pills for faster weight loss that are geared toward these various issues. And, while patients will often combine several treatments, most patients will be prescribed hormone diet treatments that naturally target and burn excess stored body fat from the hard to reach areas, such as the belly, hips, thighs and buttocks while eliminating hunger, cravings, carbohydrate withdrawal headaches and loss of energy.
Their exclusive and impressive collection of diet products include powerful Appetite Zap to control the urge to reach for comfort foods while burning fat four times faster than other appetite suppressants, diet pills for faster weight loss without causing jittery side effects, Metabolism Boost to jump start the metabolism for faster fat burn, as well as vitamin and mineral supplements that are essential to healthy and fast weight loss.
Diet Doc's experts speak weekly with patients to monitor progress and assess comfort level and attitude. This personal contact enables the doctor to ensure that patients are safely and comfortably losing excess fat without side effects and without weight loss plateaus.
Diet Doc has built its reputation on delivering the safest and most effective diet products, all manufactured in fully licensed, U.S. based, FDA approved pharmacies. Qualified patients can easily reorder their products via the phone or internet to be delivered directly to their home. Each shipment will be accompanied by a Certificate of Analysis, performed by a third party laboratory, detailing the quality and quantity of all active ingredients. Some prescription diet products also require baseline blood work and other testing to ensure the safest and most effective weight loss journey.
Diet Doc's genuine concern for their patient's safe and successful weight loss journey has earned them a reputation of trust and reliability throughout the nation. They urge those of all shapes, sizes, ages and genders to call today before resorting to over the counter, potentially dangerous diet pills for faster weight loss.
About the Company:
Diet Doc Weight Loss is the nation's leader in medical, weight loss offering a full line of prescription medication, doctor, nurse and nutritional coaching support. For over a decade, Diet Doc has produced a sophisticated, doctor designed weight loss program that addresses each individual specific health need to promote fast, safe and long term weight loss.
Diet Doc Contact Information:
Providing care across the USA
Headquarters:
San Diego, CA
(888) 934-4451
Info(at)DietDoc(dot)info
http://www.dietdoc.com
Twitter: https://twitter.com/DietDocMedical
Facebook: DietDocMedicalWeightLoss
Linkedin: https://www.linkedin.com/company/diet-doc-weight-loss?trk=biz-brand-tree-co-logo