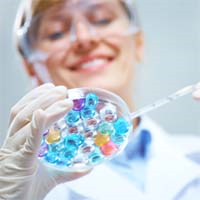 Several local modalities...have also shown to be effective for local control of disease.
Raleigh, NC (PRWEB) February 25, 2015
UCLA's Dr. Robert Cameron and his colleagues summarize what they say are "significant new preclinical and early clinical developments" in the treatment of mesothelioma in a newly published article. Surviving Mesothelioma has the details on its website. Click here to read the full story.
Dr. Cameron, who pioneered the lung-sparing approach to pleural mesothelioma surgery, acknowledges that the multimodality approach to mesothelioma treatment, including surgery, chemotherapy and radiation, has not done much to improve survival.
In their new article in Cancer Management Research, Dr. Cameron and colleagues detail some of the most encouraging experimental mesothelioma treatments in development including mesothelin specific antibody and toxin therapies, interleukin-4 (IL-4) receptor toxins, dendritic cell vaccines, immune checkpoint inhibitors, and gene-based therapies.
"In addition, several local modalities such as photodynamic therapy, postoperative lavage using betadine, and cryotherapy for local recurrence, have also shown to be effective for local control of disease," the authors state.
"A mesothelioma diagnosis is always devastating, but we want patients and their families to know that the outlook is more promising now than it has ever been thanks to new research going on around the world," says Surviving Mesothelioma's Managing Editor, Alex Strauss.
For a description of the experimental therapies highlighted in the article, see New and Emerging Therapies Offer Hope for Mesothelioma Patients and Families now available on the Surviving Mesothelioma website.
Kotova, S et al, "New and emerging therapeutic options for malignant pleural mesothelioma: review of early clinical trials", January 23, 2015, Cancer Management Resources, pp. 51-63. http://www.dovepress.com/new-and-emerging-therapeutic-options-for-malignant-pleural-mesotheliom-peer-reviewed-article-CMAR
For nearly ten years, Surviving Mesothelioma has brought readers the most important and ground-breaking news on the causes, diagnosis and treatment of mesothelioma. All Surviving Mesothelioma news is gathered and reported directly from the peer-reviewed medical literature. Written for patients and their loved ones, Surviving Mesothelioma news helps families make more informed decisions.