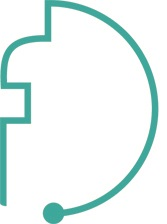 We like to inject our personalities into what we do, providing a more personable service and offering bespoke projects rather than focusing on financial targets.
London, United Kingdom (PRWEB) February 24, 2015
Fellows and Associates are a UK based and internationally recognised Intellectual Property recruitment firm who have their finger firmly on the pulse when it comes to changes in market trends. They have embraced new media as part of their company branding strategy and communicate with their target demographic through a range of different mediums including video, news articles, social media and topical polls.
"We employ a number of different tactics in our approach to business, some of which are traditional practice in recruitment and others which could be considered as slightly more left field" explains consultant Phillipa Field. "We like to inject our personalities into what we do, providing a more personable service and offering bespoke projects rather than focusing on financial targets."
The team's investment in their on line content and presence allows them to keep up to date on market activity and be aware of any changes in demand for a certain technical specialism, all without having to wait for the phone to ring.
"Recruitment in the Intellectual Property profession operates in peaks and troughs, with the focus of demand shifting depending on the activity of clients in that particular technical area" explains founder and Fellows and Associates' managing director, Pete Fellows. "For example, technological breakthroughs in the electronic and software fields are occurring on a frequent basis and competition between rivals in the market is rife, with the result that the need for patent attorneys in this area of expertise has been extremely high for some time. However we are now seeing a slight shift in focus, with less urgency being voiced for ICT specialists and an emphasis now being placed on attorneys with a background in biotechnology."
However it seems that this new lease of life for the specialism after such a lack of activity for a number of years has had a detrimental effect on potential candidates and the IP recruitment specialists are seeing less of an influx of applications as they would have hoped.
"Patent attorneys are extremely methodological in their approach to moving roles and take a substantial amount of differentiating factors into account before they decide to become more proactive in their search. The lack of opportunities in biotechnology for such a long period of time means potential candidates can be hesitant in applying given the absence of other roles to fall back on should the move go awry. Our job is to find a role that suits the individual needs of each candidate, as well as considering the brief provided by the firm, and ensuring a correct fit for both the candidate and the client for the long term."
The team is hoping that the level of activity in life sciences has left the slump of the past few years and is now on a steady incline, resulting in IP professionals in the sector becoming less cautious and encouraging healthy movement across the market.
Fellows and Associates currently have a variety of roles available in biotechnology, in particular a need for an entry level or part qualified patent attorney in the North and a qualified attorney to be based in London. Further information can be found on these roles, plus other opportunities in the Intellectual Property sector, on their website.
About Fellows and Associates
Fellows and Associates recruit Patent Attorneys, Trade Mark Attorneys, IP Lawyers and other Intellectual Property professionals worldwide. The firm offers a diverse range of recruitment services including search, advertised selection and managed campaigns. Fellows and Associates' management consultancy division offers targeted strategic advice to firms within the Intellectual Property sector worldwide. See http://www.fellowsandassociates.com for more, phone +44 207 903 5019 or email contact(at)fellowsandassociates(dot)com.