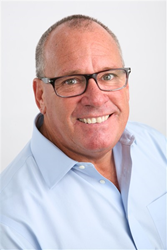 The 2015 CRN Channel Chiefs lead by example and serve as valuable advocates to help ensure the health and longevity of the IT channel.
LOS ANGELES, CA (PRWEB) February 23, 2015
AireSpring, an award-winning provider of cloud communications and connectivity solutions, announced today that Ron McNab, Senior Vice President of Channel Sales, has been named to the prestigious list of the 2015 CRN Channel Chiefs. The influential executives on this annual list represent the most powerful leaders in the IT channel who hold direct responsibility for driving growth and revenue for their organizations through their indirect channel partners. Individuals are selected for inclusion based on their track record of channel accomplishments, standing in the industry, dedication to the partner community, and plans for driving future business innovation and channel growth.
The 2015 CRN Channel Chiefs have demonstrated their enduring support for the channel by consistently defending, promoting, and executing effective channel partner programs and strategies.
Mr. McNab is a seasoned channel executive with a proven track record of driving strategies that build successful organizations. He is well known and highly regarded in the telecommunications industry, holds deep experience with enterprise-class technologies, and is adept at taking organizations to the next level. In his role as the Senior Vice President of Channel Sales at AireSpring, he helped grow one of the largest and most successful national channel programs and has been instrumental in developing innovative products, competitive pricing matrixes, an attractive ROI model, and a market penetrating sales strategy.
Over the past year, Mr. McNab has further built on significant relationships with the top master agencies in the industry to champion system integration initiatives and the adoption of new cloud hosted products. AireSpring launched two major cloud products in 2014, which have subsequently seen substantial adoption by the channel: AireContact, a comprehensive omni-channel cloud contact center software platform and AireNMS, a real-time network monitoring service.
"I am honored to be recognized as a 2015 CRN Channel Chief," Mr. McNab said. "AireSpring has always been a channel focused company and we are committed to seeing our agents prosper. Throughout 2014, I traveled extensively to meet face-to-face with our channel partners and hear their feedback, while pushing for new tools and innovations to help them succeed."
"Each year, our editors carefully vet an extensive group of highly accomplished channel executives to highlight those exemplary individuals who earn the mantle of CRN Channel Chief. These executives strive to advance the success and standing of the channel community within their organizations. The 2015 CRN Channel Chiefs lead by example and serve as valuable advocates to help ensure the health and longevity of the IT channel. We applaud their accomplishments and look forward to their continued success," said Robert Faletra, CEO of The Channel Company.
The 2015 CRN Channel Chiefs list is featured in the February 2015 issue of CRN, and online at http://www.CRN.com.
For more information about AireSpring, visit http://www.airespring.com.
About AireSpring
Headquartered in Los Angeles, AireSpring is an award-winning provider of cloud communications and connectivity solutions serving thousands of businesses nationwide. AireSpring provides fully managed and connected end-to-end, next-generation solutions for multi-location enterprise customers, including Cloud Contact Center, Unified Communications, Business VoIP Phone Systems, SIP Trunking, MPLS, and Internet. AireSpring's solutions are offered through a diversified network of channel partners that includes distributors, master agents, managed service providers, and value added resellers. AireSpring's services are delivered over its revolutionary nationwide MPLS MESH network, providing customers a fully integrated, end-to-end solution from a single vendor.
AireSpring has received numerous industry awards for "Product of the Year," "Best Telecom Deal," "Best in Show," and "Top Channel Program." AireSpring is privately held, diversified, debt-free, and renowned in the industry for delivering a broad range of innovative cloud communications and connectivity solutions at competitive rates. To find product information or to become an AireSpring partner or agent, please visit http://www.airespring.com or contact us at 888-389-2899.
About The Channel Company
The Channel Company, with established brands including CRN, XChange Events, IPED and SharedVue, is the channel community's trusted authority for growth and innovation. For more than three decades, we have leveraged our proven and leading-edge platforms to deliver prescriptive sales and marketing solutions for the technology channel. The Channel Company provides Communication, Recruitment, Engagement, Enablement, Demand Generation and Intelligence services to drive technology partnerships. Learn more at http://www.thechannelcompany.com.
###
AireSpring Contact:
Ellen Cahill
Sr. VP Marketing
818-786-8990, ext. 374
ellen.cahill(at)airespring(dot)com
The Channel Company Contact:
Betzi-Lynn Hanc
The Channel Company
508-416-1182
bhanc(at)thechannelcompany(dot)com