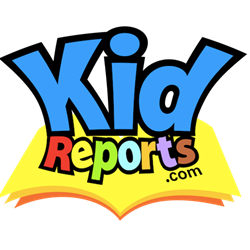 Now, together with Mace IT Services, we can provide our leading edge platform to the child care and early education providers in New Zealand
Denver, CO (PRWEB) February 24, 2015
One of the early leaders in parent engagement technology, KidReports has spent three years building out a comprehensive set of tools and services to serve child care professionals and enrich the lives of parents.
"Our focus has always been on providing the best parent communication options, along with a customizable and complete classroom management tool," said Leif Ullman, CEO of KidReports. "Now, together with Mace IT Services, we can provide our leading edge platform to the child care and early education providers in New Zealand."
The Mace IT team has built a solid reputation for itself and a loyal clientèle because of its peerless technology management, infrastructure strategies, and procurement and consulting services. Mace IT has always envisioned itself as a 'Total ICT Solutions Provider' and, standing by its word, the company has continuously evolved by adding services in response to the ever changing market needs.
"When we first learned about KidReports, we immediately saw the value", says Firoz Wadhwania, Technical Director of Mace IT Services. "Bringing the most advanced parent engagement platform from the United States to our New Zealand clients offers a win for all parties involved. In addition, we are working closely with KidReports to customize the platform for the New Zealand market and create a truly unique offering."
About KidReports
Since 2011, KidReports has been an innovator in the parent engagement and communications space for early childhood educators and child care providers. Based in Denver, CO, KidReports serves clients nationally as well as internationally with their multi-device cloud-based reporting and communications platform.
About Mace IT Services
Founded in 2008, Mace IT Services has the sole aim of delivering top-notch technology services to Auckland's small and medium businesses. Mace IT Services provides IT Solutions, Support and Procurement Services to around 250 early childcare centers in New Zealand.