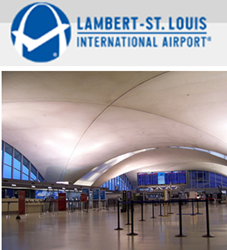 Silver Spring, MD (PRWEB) March 10, 2015
Louis Pisani Jr. formed the revolutionary construction firm IONA development and under his guidance has taken it from conception to reality. The professional developer with the help of his 25-year experience would take the new construction firm to the zenith of success.
A construction company is not just another business, it is a great responsibility and that could only be shouldered by an expertise in the industry. Louis Pisani Jr of Silver Spring, Maryland born construction professional's leading firm is unique and unparalleled because it possesses the potential and strength of a great future. IONA Development is a company built on the core pillars of project scheduling, budget management, schedule management, estimating and customer service. The powerful strength behind the new construction firm's accomplishment is the vast experience gained by the proprietor - Lou Pisani. During his 2.5-decade service period, he was a part in many multi million dollar government, commercial and residential projects. These projects spread out in a wide array ranging from hospitals to schools to places of worship, single-family housing to apartment complexes and office facilities.
Lou Pisani Jr. Specialized in capturing the needs of his clients. Thus, he makes sure he communicates and monitors the needs and thoughts of the major parties who contribute to a massive project. Clients, architects, civil and electrical engineering teams, contractors and subcontractors are well informed on the development, strategies, updates and anything else related to the project. When developing plans and taking decisions on topics like architectural design, budgeting process, cost allocation and performance measurement this construction guru assures all possibilities are considered and the best is chosen.
His hard work, dedication and contribution towards the rapidly changing construction field have been honored with many distinguished awards by both government and commercial clients. Considering his professional expertise Louis Pisani Jr. was assigned to a consultant position for the South African urban development, warehouse management and logistics project. The humanitarian also renders his time to nurture the next generation of young entrepreneurs and business development professionals.
For more details on this prestigious Silver Spring, MD based developer and IONA Development visit: http://www.ionadevelopment.com
Contact
To learn more on this IONA Development, please contact,
Louis Pisani Jr,
Lpisani65(at)aol(dot)com