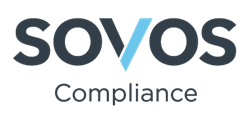 "Our combined 75 years of experience, comprehensive research capabilities and trusted industry expertise enable over 3,000 clients to operate with the confidence and efficiency necessary to succeed in today's complex compliance environment."
Boston, MA (PRWEB) February 25, 2015
Convey Compliance Systems, Taxware, and VAT Resource have joined to form Sovos Compliance. The newly combined company turns knowledge, backed by trusted global research and deep industry expertise into highly functional, reliable and scalable solutions.
Today, there is a greater need for an end-to-end solution that protects businesses from the regulatory red tape associated with frequent changes in tax compliance. This need served as the impetus for Convey, Taxware and VAT Resource to combine forces and create Sovos Compliance, which provides a comprehensive portfolio of industry-leading, flexible, end-to-end tax and regulatory solutions. "Our combined 75 years of experience, comprehensive research capabilities and trusted industry expertise enable over 3,000 clients to operate with the confidence and efficiency necessary to succeed in today's complex compliance environment," says Andy Hovancik, CEO of Sovos Compliance.
Sovos Compliance offers solutions to the following tax challenges that many businesses face:

Sales and Use Tax Determination and Compliance
1099 Tax Information Reporting
Value-Added Tax Determination and Compliance
Foreign Account Tax Compliance Act (FATCA) Tax Information Reporting
Affordable Care Act (ACA) Tax Information Reporting
As stand-alone organizations, each company brought their own strengths to the table. Convey was known as the #1 private, third-party filer of 1099 forms and focused on providing technology tools and services to simplify and reduce costs related to tax information reporting. Taxware was best known in the industry for their reliable and robust tax research and was the first provider to be certified by the Streamlined Sales Tax Governing Board as both a Certified Automated System and a Certified Service Provider. VAT Resource contributes 10 years of successfully supporting international companies through review, optimization and maintenance of accurate VAT treatment for business transactions.
Together, under the umbrella of Sovos Compliance, they form a larger research and technology team that can turn global regulatory requirements into technology more efficiently based on client needs and environmental changes. Their comprehensive portfolio of technology products and services are designed to simplify tax compliance, mitigate organizational risk and reduce costs.
About Sovos Compliance
Sovos Compliance designs solutions to help businesses meet the demands of their unique tax compliance and reporting obligations. Our trusted industry expertise and global research capability enables over 3,000 clients to operate with the confidence to efficiently navigate today's dynamic regulatory environment. Sovos utilizes a unique ability to turn knowledge into highly functional, scalable software that seamlessly integrates with a wide-array of applications and information technologies used by businesses today. Ultimately, we give clients peace of mind by simplifying tax compliance, providing greater control and visibility, and mitigating compliance risk.
For further information, please visit http://www.sovoscompliance.com.