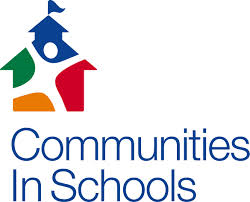 "We have been working with Communities In Schools for several years now and continue to grow in admiration for the results they achieve with underserved young people across the US." - Joe DiDomizio
Arlington, Va. (PRWEB) February 24, 2015
Communities In Schools(CIS), the nation's largest and most effective dropout prevention organization, is delighted to announce that Joseph DiDomizio, President and CEO of premier travel retailer Hudson Group, has joined its Board of Directors.
The addition of Mr. DiDomizio to the CIS board reflects the company's ongoing commitment to help Communities In Schools change the picture of education for students across America.
As CEO of Hudson Group, Mr. DiDomizio created a successful marketing partnership with Communities In Schools designed to reach the millions of travelers who shop at the company's travelers essentials stores (Hudson, Hudson News, Hudson Booksellers) as well as a broad range of specialty retail stores in airports and commuter terminals across North America.
Countertop collection boxes in the stores raise awareness and collect funds for CIS. Signage explains the CIS mission while encouraging customers to donate their spare change. The initiative has already generated over $1 million in donations to CIS. In addition, Hudson Booksellers promotes CIS on its website,http://www.hudsonbooksellers.com. The company also distributes CIS-branded bookmarks to customers and provides in-store ads and digital advertising space for CIS on store tablets and digital devices and plasma screens.
Noted Mr. DiDomizio: "We have been working with CIS for several years now and continue to grow in admiration for the results they achieve with underserved young people across the US."
According to Communities In Schools President Dan Cardinali: "We are exceedingly proud and humbled that one of America's most successful and well-known business leaders will help provide strategic advice and leadership to our organization. Joe understands our mission and has a deep passion for supporting our efforts to help kids stay in school and succeed in life."
###
About Communities In Schools:
Communities In Schools (CIS) is the nation's largest and most effective dropout prevention organization, dedicated to doing whatever it takes to help students succeed in school and achieve in life. Operating in more than 2,400 schools in the most challenged communities of 26 states and the District of Columbia, Communities In Schools serves nearly 1.5 million young people and their families each year. Based directly inside schools throughout the country, Communities In Schools connects students and their families to basic and critical educational and community-based resources, tailored to each student's specific needs.
About Hudson Group:
Hudson Group, the largest duty-paid travel retailer in North America, is a wholly-owned subsidiary of international travel retailer Dufry AG (DUFN) of Basel, Switzerland. Hudson Group operates over 700 Hudson, Hudson News, Hudson Booksellers, cafes, specialty retail and duty free shops in 70 airports and transportation terminals in the United States and Canada. Dufry operates over 1,700 stores in more than 60 countries and 240 airports and transportation terminals around the world. The Hudson Booksellers division is headquartered in Marietta, Georgia.