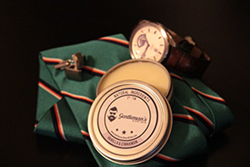 Los Angeles, CA (PRWEB) February 24, 2015
The products include two new beard balm products, two beard oils and a new hair gel. According to a company spokesperson, "These new products will complement our existing selection of beard balms and beard oils, and we are sure that our customers will love the new scents."
The new beard oil products are the popular Gentleman Scent and Pina Colada. Gentlemen Scent beard oil smells like a cologne or aftershave and contains several essential oils such as jojoba oil, Argan oil, Sandlewood oil, and Grapeseed oil. This combination offers superior moisturizing and styling properties. The scent has also been described as masculine and appealing, and those who have used this oil comment on the fact that the scent lasts all day. The Pina Colada beard oil offers a sweet smell that evokes a tropical island get-a-way and includes Jojoba oil, Almond oil, Hempseed oil, Grapeseed oil, Vitamin E, Fragrance & Pina Colada.
The company has chosen Vanilla & Cinnamon and Lumberjack as the new scents for their two new beard balm products. According to the company, "Vanilla and Cinnamon are two fragrances often paired together and in some cultures this combination is considered an aphrodisiac." The scent has best been described as red hot candy with a hint of vanilla, and like all of the beard balms, offers superior moisturizing properties. The second beard balm product takes advantage of the recent trend of beard, flannel and masculinity. The Lumberjack beard balm is made of Beeswax, Shea butter, Babasu oil, Argan oil, Jojoba oil infused with- Marshmallow Root, Hops, Comfrey, Vitamin E Oil and Essential oils and gives men a scent of the outdoors.
The final new product is an effective hair or beard gel that offers superior qualities when styling facial hair. The hair gel is made for both facial hair and hair on the head and allows users to style their hair any way they want with the assurance that the hair will hold in place throughout the day.
Gentleman's Beard Balm features products that are handmade in the United States and offer men superior comfort and styling effectiveness. All of the beard balm products are made with all natural ingredients to moisturize the skin and reduce dandruff in the beard.
More information is available at http://www.gentlemansbeardbalm.com. Gentleman's Beard Balm also has a presence on Facebook, Twitter, Instagram, Google+ and Pinterest.
###