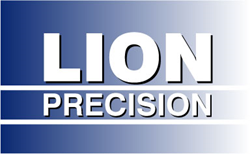 St. Paul, MN (PRWEB) February 25, 2015
P&C Ltd., one of Japan's leading sources of precision sensors and industrial components, is now the Japanese Master Distributor for Lion Precision's line of high-precision, noncontact displacement sensors and machine tool metrology products. P&C Ltd. has added a customer engineer trained for two years at the Lion Precision Japan Technical Center. They also have Lion Precision calibrator system. With these additions, P&C Ltd. now has the capacity to do engineering studies, system recalibrations, probe replacements and other functions with no need to ship equipment to the United States.
Says Don Martin, Lion Precision's president, "After over 15 years of cooperation with P&C, we are pleased to offer extended technical and service support to our loyal and important Japanese customers. Japan manufactures some of the world's most precise equipment requiring the precise metrology and sensing that Lion Precision offers."
Japanese precision engineering has been an important market for Lion Precision for two decades. Some of the world's most famous Japanese brands are long-standing users of Lion Precision products including, Canon, Nikon, Mazak, Fanuc, JAXA, and the Tokyo Institute of Technology. The increased level of support to these remarkable companies and institutions assures increased opportunity to work together in the future.
In 1958, Lion Precision was the first company to provide capacitive displacement sensors to industry. The company has expanded its product offering to include eddy-current displacement sensors and some application specific sensors for the machine tool, packaging and PCB industries. The company is focused on assisting users in sensor implementation by providing expert guidance and optimized systems including custom designs.
For more information, contact P&C or Lion Precision:
P&C Ltd.
Nisso 5 Building, 10th Floor, 10-39
Kitasaiwai 2-Chome, Nishi-Ku, Yokohama-City,
Kanagawa, 220-0004 JAPAN
Tel: + 81 (0) 45-311-8651
Fax: + 81 (0) 45-311-8652
pc(at)p-andc(dot)com
http://www.p-andc.com
Lion Precision
563 Shoreview Park Road
St. Paul, MN 55126 USA
651-484-6544
http://www.lionprecision.com
info(at)lionprecision(dot)com