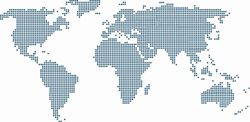 We are excited to work with Infra on furthering our presence in the Latin American market. Infra exemplifies the professionalism and customer dedication we like to see in a corporate partner, and we are thrilled to continue to develop the market with them
(PRWEB) February 26, 2015
IceTech America, Inc., the worldwide leading manufacturer of dry ice blasting,dry ice production, and automated cryogenic cleaning solutions is proud to announce a recent partnership with Mexico's leading gas company, Infra S.A. DE C.V.
Founded in 1919, Infra represents Mexico as one of the nation's most prominent and prestigious organizations; an identity culminated with nearly 100 years of experience in the manufacturing, sales, and distribution of cryogenic gases.
Infra will be focusing their sales efforts in the main manufacturing regions of the country (Mexico City, Guadalajara, Monterrey, Tijuana, Cd Juarez, Queretaro, SLP, Puebla). With a fully established demo and rental fleet, and their ability to perform onsite demonstrations, Infra is set to become Mexico's primary resource for both dry ice and dry ice blasting equipment.
"We are excited to work with Infra on furthering our presence in the Latin American market. Infra exemplifies the professionalism and customer dedication we like to see in a corporate partner, and we are thrilled to continue to develop the market with them," stated Daniel Meza-Cuadra, VP of Sales for Latin America at IceTech.
IceTech has provided dry ice cleaning solutions for more than a decade, and continues to serve the world with superior cryogenic maintenance technology through a highly versatile line of dry ice blasting, dry ice production, and automated solutions. For the last 16 years of activity IceTech has created a strong, growing network of more than 30 distributors and direct sales forces, and supplies equipment worldwide.
For corporate inquiries please contact:
IceTech America, Inc.
Daniel Meza-Cuadra
VP of Sales – Latin America
Phone: +1 513 405 6660
Infra S.A. DE C.V.
Gerardo Berea
Specialty Gases General Sales
Phone: +52 55 5329 3000