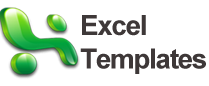 It's simple. Download the no-cost bracket for the 2015 season, and use it online or print it out to track the progress of the teams
Phoenix, AZ (PRWEB) February 24, 2015
One of the biggest sporting competitions of the year is approaching fast – the NCAA "March Madness" tournament, and with the excitement of basketball comes opportunities for enthusiasts to participate in their own way.
ExcelTemplates.Net has the 2015 NCAA bracket templates along with NCAA Office Pool templates available now for those who want to be ready by March 15th. Ready to make a slam dunk with your March Madness party this year? ExcelTemplates.Net spokesperson Ben Davidson has some tips.
"Right now, college basketball teams are giving it their all to earn a spot in the NCAA bracket of the best 64 teams in the league," said Ben Davidson, spokesperson of ExcelTemplates.net. "Every college basketball fan knows that half the excitement of March Madness comes from the betting pools and competitiveness between your friends and rival schools."
ExcelTemplates.Net requires no registration or charge for their templates, making it simple for any basketball-aficionado to take advantage of a printable, easy to customize bracket for their favorite sporting season.
"It's simple. Download the no-cost bracket for the 2015 season, and use it online or print it out to track the progress of the teams," said Davidson. "Likewise, you can print the NCAA Office Pool template if you're really shooting for the 3-pointer this year."
Davidson notes that that the brackets will be available all season long, so anyone can print and participate when they're ready to –whether it's from the starting sixty-four teams or down to the final eight.
All of ExcelTemplates.Net's content is at no charge and requires no sign-up. Each template can be downloaded into MS Excel and customized before being printed. Visit ExcelTemplates.Net for the complete list of NCAA March Madness templates and get your game on.