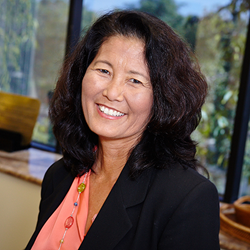 "It's truly an honor to get to know the incredible organizations in our community and help others learn about the work they're doing to advance health and wellness." - Nancy Sasaki, Executive Director, AHF
San Diego (PRWEB) March 04, 2015
Alliance Healthcare Foundation (AHF), a non-profit organization working to advance health and wellness for those in need in San Diego and Imperial Counties, announced today that it will fund local organizations through its Mission Support Grants program with awards totaling $1 million.
One hundred fourteen non-profit organizations applied for AHF's Mission Support Grants program. Grant recipients were chosen through a detailed process involving AHF's board of trustees and program committee, as well as the community as a whole.
Of the 29 organizations receiving grants, 24 are located in San Diego County and five in Imperial County. To be considered in the competitive application process, local organizations were asked to connect their work with advancing health and wellness, to describe their collaborative efforts with other organizations, and to submit a video showing the commitment and passion the leadership of the organization has for the work they are doing. The Mission Support Grants this year range from $25,000 to $55,000.
"We had 114 hard-working, deserving nonprofits apply for Mission Support Grants this year, making our job of selecting the awardees harder than ever before," said AHF Executive Director Nancy Sasaki. "It's truly an honor to get to know the incredible organizations in our community and help others learn about the work they're doing to advance health and wellness."
The 2015 AHF Mission Support Grant recipients are:
San Diego County:

A Reason To Survive (areasontosurvive.org)
Alliance Health Clinic (alliancehealthclinic.org)
Bayside Community Center (baysidecc.org)
Christie's Place (christiesplace.org)
Community Health Improvement Partners (CHIP) (sdchip.org)
Council of Community Clinics (ccc-sd.org)
Dreams for Change (dreamsforchange.org)
ElderHelp of San Diego (elderhelpofsandiego.org)
Embrace (embrace1.org)
Home Start, Inc. (home-start.org)
Interfaith Community Services (interfaithservices.org)
Meals-on-Wheels Greater San Diego (meals-on-wheels.org)
Mental Health Systems (mhsinc.org)
Multicultural Health Foundation
National City Public Safety Foundation (nationalcityca.gov)
North County Lifeline, Inc. (nclifeline.org)
San Diego Rescue Mission (sdrescue.org)
San Diego Youth Services (sdyouthservices.org)
Shakti Rising (shaktirising.org)
Somali Family Service of San Diego (somalifamilyservice.org)
St. Vincent de Paul Village, Inc. (svdpv.org)
The San Diego LGBT Community Center (thecentersd.org)
UC San Diego Student Run Free Clinic (universityofcalifornia.edu/regents)
U.S.-Mexico Border Philanthropy Partnership (borderpartnership.org)
Imperial County:

Cancer Resource Center of the Desert (crcdinc.org)
Comite Civico del Valle – (ccvhealth.org)
Court Appointed Special Advocates (CASA) (casaimperialcounty.org)
Imperial Valley Food Pantry – (ivfoodbank.org)
Neighborhood House Association of Calexico – (nhclx.org)
"We couldn't be more excited to work with these organizations in 2015," said AHF Program Officer Michele Silverthorn. "The work they do impacts the health of San Diego and Imperial Counties in incredible ways, and we're honored to help them accomplish their goals."
About Alliance Healthcare Foundation
Alliance Healthcare Foundation (AHF) works to advance health and wellness for the most vulnerable – the poor, working poor, children, and homeless in San Diego & Imperial Counties. AHF looks for ways to collaborate with non-profit, government, and community agencies to further this goal. For more information, visit http://alliancehealthcarefoundation.org.
###