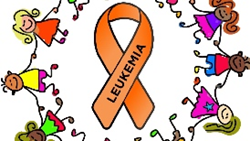 Our vision is a world where children and families affected by Leukemia can partner with the medical community to fight the disease without having to choose between life sustaining treatment and basic living expenses.
Benton, Arkansas (PRWEB) February 24, 2015
In 2015, Joel's Kids Foundation will be awarding $10,000 dollars to five (5) families. Each family will receive $2,000 dollars to assist with travel and/or lodging for individuals caring for children undergoing treatment for blood cancer. Currently, we are seeking recipients and must adhere to the criteria below.
The criteria to receive an award are as follow:
1. Must have a current diagnosis of leukemia requiring aggressive treatment
2. The treatment facility must be more than 300 miles from the patient's primary residence
3. All recipients are required to provide lodging and gas receipts
4. All applications must be submitted by August 31, 2015
Joel's Kids Foundation understands that dealing with a diagnosis such as cancer is difficult and can have a significant impact on the entire family. During the treatment process, financial issues should not exacerbate your concerns. It is our goal to provide resources to help families alleviate their financial burdens and worries.
Joel's Kids Foundation, giving Hope, Strength, & Courage
To learn more, please contact:
Joel or Nikkia Ratliff
1201 Military Road, Suite 2 #260 Benton, AR 72019
Office: 501-541-1011