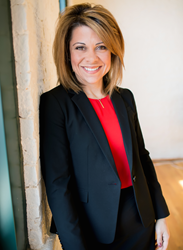 CHICAGO, IL (PRWEB) February 24, 2015
QUEsocial, a leading Social Talent Acquisition solution, today announced Human Capital Industry veteran, Jess McCoss, will join the company as Vice President, Customer Success. As part of the expanding Executive Leadership Team, McCoss will be responsible for ensuring clients are fully realizing the value of their solution set in a way that meets their strategic business goals.
"Our commitment to ensuring customers measure and achieve tangible business results through Social Talent Acquisition starts with a strategic, insightful, and accountable Customer Success team," said Greg Silich, CEO of QUEsocial. "Jess brings a unique blend of management skills and consultative expertise to each stage of the customer life cycle and will be an extraordinary partner to our customers."
McCoss brings more than 12 years' experience in helping employers maximize their Talent Acquisition capabilities, starting as a recruiting practitioner, then moving to the technology side of Talent Acquisition via Jobs2web, and most recently as a Customer Engagement Executive with SAP/SuccessFactors. This range of experience will enable McCoss to provide a unique perspective of Social Talent Acquisition to QUEsocial customers and to offer insights on talent acquisition technology and practices.
"I am thrilled to join QUEsocial during a perfect storm with the intersection of companies adopting social media, companies like Glassdoor changing the way employers recruit top talent, Employment Branding moving from Marketing to Talent Acquisition, and the need to tie social activity back to measurable business results." said McCoss. "QUEsocial allows Talent Acquisition leaders to finally connect the dots between engagement and tangible results. When strategic recruitment marketing decisions are grounded in real data and optimized for maximum results, employers suddenly gain the advantage in talent attraction."
About QUEsocial
QUEsocial is a leading Social Talent Acquisition solution that uniquely blends employer branding content distribution, gamification, and analytics into a scalable, easy-to-use SaaS platform. The company makes it easy, measurable and sustainable for recruiters and employee ambassadors to reach, engage and convert quality talent through social media. For more information, visit http://www.quesocial.com.
###