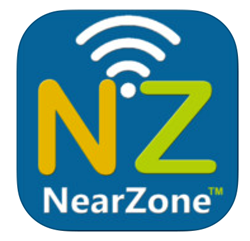 Technology has expanded the ways in which first responders can stay in touch, but also now extends to everyday citizens through their smart phones
Rock Hill, South Carolina (PRWEB) February 25, 2015
Smart phones have, in recent years, offered a myriad of forecasting apps and communication tools that now allow everyday users new ways to stay in touch and informed. In times of inclimate weather, emergency response professionals rely on a variety of communication tools to remain connected to their counterparts, along with the public they serve.
Technology has expanded the ways in which first responders can stay in touch, but also now extends to everyday citizens through their smart phones.
With the Winter of 2014-2015 still not over, and with severe weather alerts continuing to extend well into February, this season has been an unusually active one for emergency response. From the early-November sharp temperature drop that seized Chicago and surrounding areas, to the mid-February 'Siberian Express' that broke low temperature records across several states, this winter season has kept emergency personnel unusually busy.
According to a headline from The Meadville Tribune in Pennsylvania's Crawford County, "Communication (is) key in keeping public safe during disaster." The paper spoke with the county's director of emergency management Allen Clark. He highlighted how technology has expanded the ways in which people can protect themselves during severe weather events.
"People can get weather information alerts sent to their smart phones with apps available free of charge," he explained. Such tools make it possible for individuals, local governments and businesses to stay informed and safe, and to share vital information.
One such smart phone application is NearZone, which connects users by relying on the base transmitters and receivers in smart phones, bypassing traditional cell service. Developed by Dr. Sandeep Grewal and his team, it allows users to communicate with one another in a fixed, adjustable radius.
"When we first developed the app," Dr. Grewal explains, "it was intended for entertainment purposes and some business functions. What we've learned since then is that people find new and innovative ways to make technology work for their immediate needs."
NearZone allows users to essentially 'ping' one another with messages, information, and most frequently in bad weather, forecasts for their immediate area. Co-workers, school personnel and even event planners can utilize it to reach others, even when traditional phone lines are down. It does not require a landline, a cell signal, or WiFi.
"Keeping people reliably in-touch can be vital at certain times," Dr. Grewal continues, "and even life-saving at other times. Technology once again is changing the world we live in, giving people better options to face potentially dangerous situations."
NearZone is available for iOS platforms, and can be downloaded at itunes.