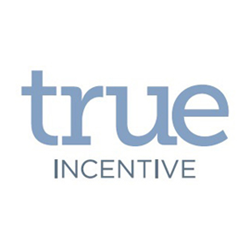 "We've experienced significant growth and have been able to achieve substantial sales and marketing increases for our clients." -Drew Brittain, Vice President of Sales
FT. LAUDERDALE, FL (PRWEB) February 23, 2015
True Incentive, a Florida based company that provides direct marketing solutions with marketing and sales incentives has just launched its online product catalogue. The incentives that can be found in the catalogue are a combination of tried and true options as well as new and innovative choices that are designed to impact a company's marketing and sales objectives.
The dynamic catalogue of land vacations, airfare and cruises will be continually updated with improved product descriptions, details and pricing.
True Incentive provides incentive based direct marketing programs built to improve customer loyalty, brand awareness and revenue.
The company has exhibited a great degree of success this past year and anticipates to continue that prosperity. According to Drew Brittain, Vice President of Sales, "We've experienced significant growth and have been able to achieve substantial sales and marketing increases for our clients. We're fortunate to have a strong national sales group and solid direct marketing partnerships."
Many True Incentive products also feature True Plus options, a selection of features designed to enhance incentive based direct marketing programs for the specific needs of any application. Adding True Plus option features can increase overall product value, including adding the clients' brand to the product and servicing communications.
With a newly formed company and a wide selection of both new and existing products, True Incentive is poised for an exceptional year. Its team of knowledgeable sales associates are skilled in recommending and fashioning programs for marketers in numerous industries.
To view the catalog and for more information contact Drew Brittain: 954-839-6065 or dbrittain(AT)true-incentive.com.
To learn more about True Incentive visit http://www.true-incentive.com.
True Incentive Contact: Christina Lopez 954-839-6068
Media Contact:  Georgi Bohrod 619-255-1661