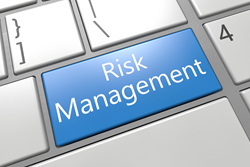 Hiring licensing expert could result in tens to hundreds of thousands of dollars in savings for companies being audited by Microsoft
Reno, Nevada (PRWEB) February 25, 2015
Broomstick, LLC, an independent software licensing advisor company and its team of experts in Microsoft licensing and audit procedures is currently offering no-cost no-obligation consultations to organizations audited by Microsoft. The no-cost consultation is used to evaluate if the Broomstick's team can assist the organization navigate a Microsoft software licensing audit, complete a self-audit reconciliation, verify audit reports issued by Microsoft are accurate, and, if needed, provide alternate licensing solutions to decrease audit-finding costs to the organizations. "We've never not been able to assist a company," says Liley, the General Manager at Broomstick, LLC. "We help companies minimize the labor and financial impact of the audit process at a very low cost relative to what the organization saves."
Regardless of where a company is in the audit process, a no-cost consultation could be invaluable in any stage:

It is an opportunity for companies to receive expert guidance on how to develop a strategy that minimizes potential financial and labor impact during a Microsoft audit
When companies don't know what to expect or what risks they are facing when they receive the audit letter – a consultation covers the process and risks involved
We discuss practices that may be used to lessen potential audit findings
Microsoft, which has been auditing its customers' software usage more vigorously than ever, performs different degrees and types of compliance checks, including onsite or self-audits. Some form of official Microsoft compliance check is inevitable for most organizations, according to industry analysts. Software audits are profitable for software publishers, as with new software purchases they increase revenues.
Each type of compliance check carries its own form of labor cost and impact on targeted organizations. Many organizations go into an audit not expecting compliance issues, but later find themselves facing major compliance findings. Unless properly managed, these audits can be expensive and disruptive to businesses. Organizations are often required to purchase unwanted and unbudgeted software licenses, given the virtual certainty the organization will have license gaps.
"Most organizations want to be legitimate in their software licensing, and shortfalls are typically unintentional," says Liley who had a successful 13-year career at Microsoft where he developed and managed a majority of Microsoft's customer and partner audit programs for the Americas' region. "Software publishers have the right and responsibility to enforce their Intellectual Property rights, but the reality is audits are expensive, time-consuming, and subject to error if not carefully managed by licensing experts."
Even the best-run IT departments could find themselves fallen into non-compliance. "We encourage companies to take advantage of our consultation offer and contact us to explore all options available. It is critically important to hire a licensing expert familiar with the audit process. At a minimum, have an independent licensing expert review the audit report findings….it could result in tens to hundreds of thousands, even millions of dollars in savings," says Liley.
About Broomstick, LLC: Unlike software resellers who perform compliance checks and make commissioned sales at the completion of the reconciliation, Broomstick is independent of Microsoft and software resellers and does not benefit from customers purchasing software. The company's focus is entirely on finding optimal Microsoft licensing solutions and saving customers money with no conflict of interest. For more information about Broomstick, LLC 's services and to request a Free consultation, please visit: http://broomstick.guru